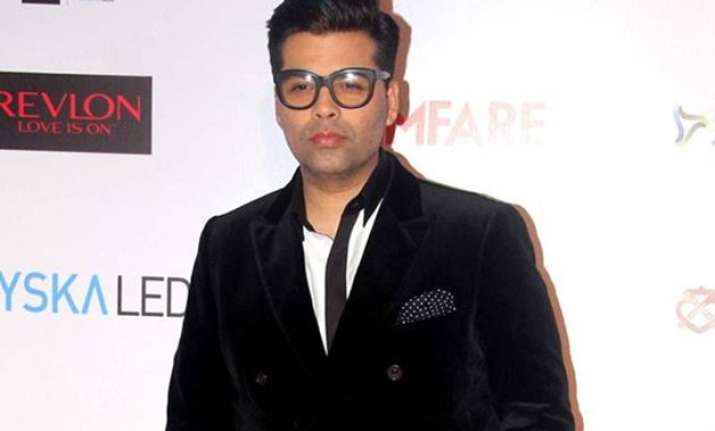 New Delhi: Film personalities have seen their fair share of controversies in the past one year. Aamir Khan and Shah Rukh Khan, some of the biggest names in the industry, have been at the receiving end for having expressed their views on 'growing intolerance' in the country. The latest to join this list is filmmaker Karan Johar who has gone on to question the democratic fibre of India.
"We are in a tough country and to speak about one's personal life in today's time can land you in jail," he said during a discussion at the Jaipur Literature Festival, adding that he did not want to fight the "governance" by talking of issues like "intolerance".
"Everywhere I go I am scared. Like...I am saying something in Jaipur, I feel scared wondering who will file a case by the time I return home. How are we democratic? How is there freedom of expression?" the producer-director added.
Karan's comments, which come barely days ahead of the Republic Day celebrations, is sure to raise a few eyebrows. He further questioned the idea of freedom of expression in the country, saying he felt bound at every level as a filmmaker. "I am a filmmaker and I feel bound on every level. We're fighting the censor with every film. You write anything, you can't say anything. How are we democratic then?" he asked.
This is not the first time that a celeb has questioned the democracy prevailing in the country. Earlier, superstars Shah Rukh Khan and Aamir Khan too spoke about the rising intolerance in the country, and how they reportedly feel unsafe while speaking their mind.
The Bollywood filmmaker had a few words on the issue as well. "Look what happened as a result of anyone who said anything on it. I make movies, I'm fighting megalomaniac movie stars every day. Do I need to fight the governance?" he asked
He was in conversation with author Shobaa De and his biographer Poonam Saxena on his upcoming biography "An Unsuitable Boy". Karan Johar has made films on controversial subjects such as homosexuality ("Dostana") and relationships outside wedlock ("Kabhi Alvida Na Kehana").
While SRK and Aamir had to face a backlash for their respective statements, we wonder if Karan's statement on India's democracy go down well with the people or whether Karan too falls at the receiving end like his other colleagues who jumped on the 'intolerance' debate.