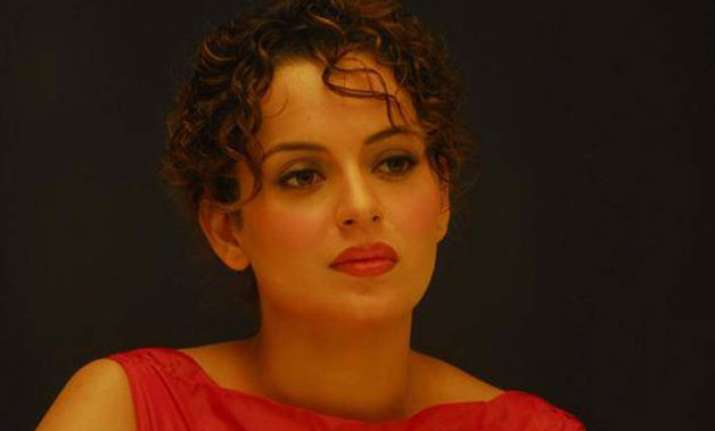 New Delhi: Ahead of the release of her movie 'Katti Batti' with Imran Khan, Kangana Ranaut has given an inside picture of the treatment given to struggling actresses in B-town. She added that she had also been a victim of such treatment.
While riding on her recent success 'Tanu Weds Manu Returns', the highest-paid actress of Bollywood spoke candidly about how new girls in B-town are ill-treated compared to their male counterparts.
She said that upcoming actresses don't get the respect they deserve. "They gang up on them and all of that," she noted. Kangana said this was not the same for guys, with whom people behaved differently, fearing what would happen if they became top actors later on. 
The two-time National Award winning actress recalled instances when her career was running low and people blamed her for the way she spoke and the way she dressed.
Being a role model herself today, she felt, "if by seeing me, more people come up, it will be a very strong statement that you can't just treat women that way."
When asked how she handled her real-life rejections, she said that it depended on how you took them. "If it's taken in the right spirit, it can make you a better person."
She quoted an example here, "If one thing didn't work out: a project, or anything, it doesn't mean that I lose my own confidence. In fact, I give myself a lot more confidence and opportunities."
Now that she is a success story herself, when asked if she sees it all as a slap on the faces of her detractors, the 'Fashion' actress said, "I don't know if it is of any joy to humiliate people. No matter what, whether you're high in life or low in life, humiliation and such kinds of things should just be ignored. I don't derive any pleasure from running people down."
Her film 'Katti Batti' is slated for release on 15th September.