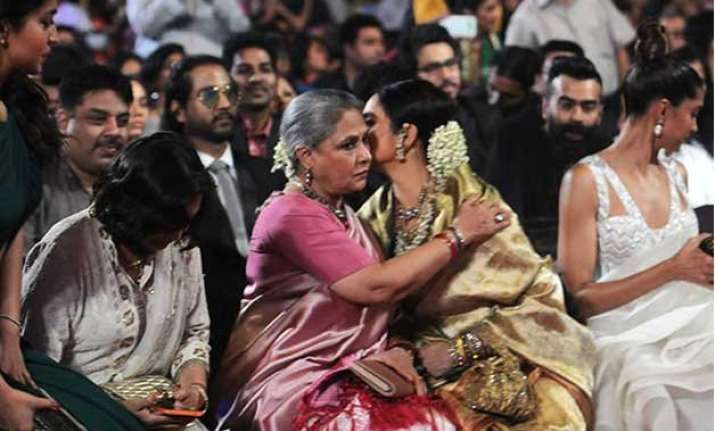 New Delhi: After a long wait of three decades, finally that precious moment arrived when Jaya Bachchan and Rekha came together, hugged and smiled. Yes, this has happened!
Everybody had long lost the hope of seeing these two former actresses in a single frame, courtesy their personal differences.
It all started when Amitabh Bachchan and Rekha's fell in love during the shoot of their film 'Do Anjaane'. While Rekha admitted her love, Big B never actually accepted it publicly. A twist came in this story on the sets of 'Silsile' which starred Jaya along with the former lovers. 
Eventually, Amitabh and Rekha's relationship began to fade and Big B ended up with Jaya. Since then, differences popped between the two divas and they never came face to face, until now.
The divas took everybody by surprise or we rather say, by shock, when they greeted each other gracefully and hugged.
It happened yesterday at the Screen Awards. We know that award nights are like a meeting point for our super-busy Bollywood celebs as they barely get to meet each other throughout the year, but we definitely did not see this coming.
Well, it seems that the good times are here in Bollywood. After the famous patch-up of the Khans, here's another one, much to the delight of fans.
Check out some more pics of the memorable night: