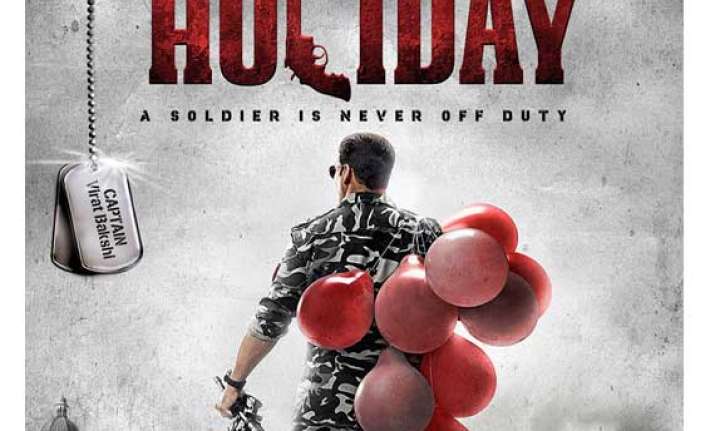 It's rare to see any action flick having an intriguing premise. It's easy to take an idea but there is no guarantee of carrying the same plot throughout the flick. A.R Murugadoss of 'Ghajini' fame, though, tries hard to prove us wrong but  he barely succeeds through 'Holiday- A Soldier Is Never Off Duty'.

Ratings-**Stars- Akshay Kumar, Sonakshi Sinha, Freddy Daruwala
Director- A.R. Murugadoss

The problem lies with the execution of the events, which were supposed to be cunning but it never gives you that intelligent feeling apart from couple of scenes, which include Virat Bakshi (Akshay Kumar), an army officer's method of finding out the locations of the terror attack.
The rest is made-up and are unbelievably exhausting. The message which the director tries to deliver through the flick also doesn't leave an impact.
What's good is that Akshay succeeds shedding his typical masala entertainer image suitable for just humour and gags in films.