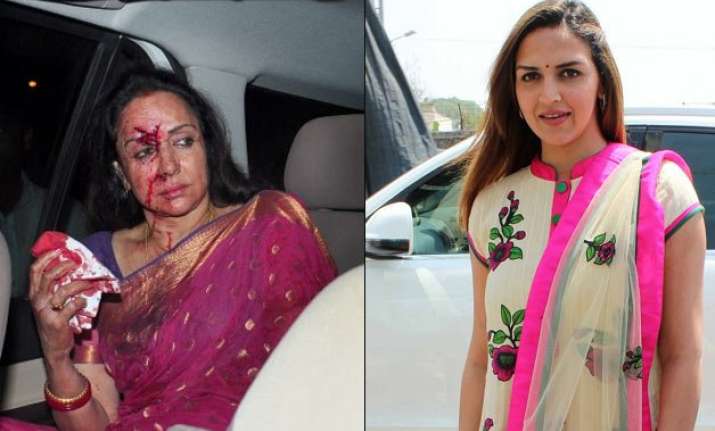 New Delhi: Veteran film actor and Bharatiya Janata Party MP Hema Malini's daughter Esha Deol has arrived in Jaipur's Fortis hospital to meet her.
Hema was injured in a road accident near Dausa, over 50 km from Jaipur in Rajasthan, late on Thursday evening.
Doctors at the Fortis hospital said she suffered injuries on the forehead and a CT scan and other tests were being conducted.
"The accident occurred on national highway 11 near Dausa Midway at around 9 p.m. when the car in which Hema Malini was travelling collided with another car. One five-year old was killed who was in the other car. Four others who were injured in the accident have been admitted in Dausa hospital," said a police official.
Meanwhile, Hema Malini's driver Mahesh Thakur has been arrested from Fortis Hospital. He is being taken to Dausa, as he has been booked under section 304, 337 and 338.