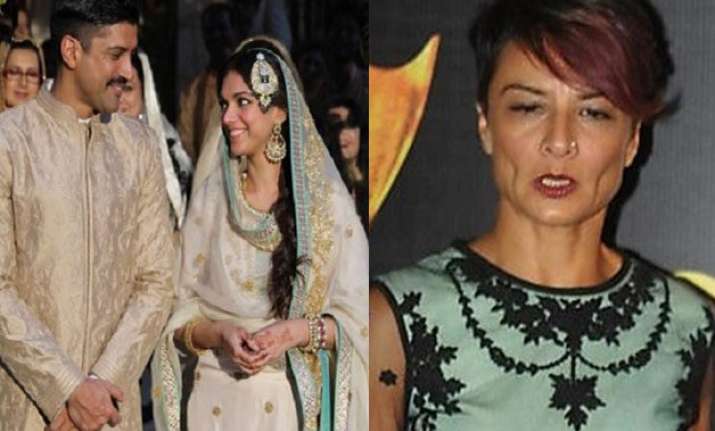 New Delhi: The Ranbir Kapoor-Katrina Kaif break-up rocked the tinselvile early this year making everyone go numb over their split.
Before the B-town could get over this shock, another couple gave a jolt with the announcement of their divorce.
We are talking about Farhan Akhtar and his wife Adhuna. With Farhan always being a family man, their split was a major blow for the industry.
No body could take it down that the much mature couple are ending their 15 year wedding. While the couple didn't reveal the reason behind their divorce, reports are rife wondering the reason for their split.
But according to the recent buzz, the reason behind Farhan and Adhuna's divorce is actress Aditi Rao Hydari.
Surprised?
If the gossip-mongers are to believed, Adhuna got insecure with Farhan's growing proximity with Aditi which resulted in the disputes between the couple.
Reportedly, Farhan got close to Aditi while shooting for 'Wazir' and is all smitten by the diva's charm.
In fact, the two were also spotted hands in hands at a recent event.
Not just Farhan, even the entire Akhtar family is quite impressed with Aditi.
As per the media reports, Aditi was spotted in a party in Javed Akhtar's party and was being treated as a family member. Javed Akhtar too was spotted clicking pics with Aditi.
Although, neither Farhaan nor Aditi have come out in open about their feelings for each other, but it seems that the 'Murder 3' actress has been a vamp in Farhan-Adhuna's married life.
Currently, Farhaan is busy with his forthcoming movie 'Rock On 2' opposite Shraddha Kapoor.