Follow us on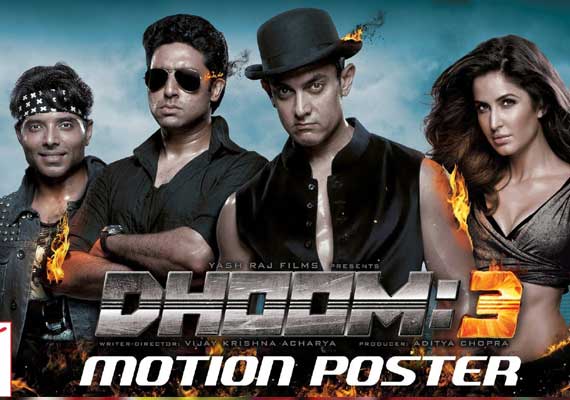 Mumbai: Action-adventure thriller "Dhoom:3" will be released in Dolby Atmos, a technology that can lend a life-like cinema sound experience for viewers.
The announcement was made Thursday jointly by Dolby Laboratories, Inc. and Yash Raj Films (YRF).
"Great audio has been one of the key attributes of the 'Dhoom' franchise, and this technology helps make the overall experience more realistic for our audiences connecting them with the thrill, excitement and the great music of the movie," Aashish Singh, vice President (Production), Yash Raj Films Pvt Ltd, said in a statement.
"We believe that with Dolby Atmos, we are ushering in a newer, better and bigger experience for the movie-going audiences that will truly envelop them into the grandeur of Hindi movies, elevating the complete cinematic experience while watching 'Dhoom:3'," added Singh.
Dolby Atmos allows moviemakers a new level of creative control and ensures that audiences experience full impact of the sound mix.
The "Dhoom" franchise has proved to be a success among Indian audiences around the world, and now "Dhoom:3", which has
Aamir Khan
in the negative role, is set to pump up the adrenaline again.
Produced by Aditya Chopra, the movie is written and directed by Vijay Krishna Acharya, popularly known as Victor. He had penned "Dhoom" and "Dhoom 2". The movie also stars
Abhishek Bachchan
,
Katrina Kaif
and Uday Chopra in the lead roles.
Set to release Dec 20, "Dhoom:3" will receive a native Atmos mix at YRF Studios, which has been upgraded to be capable of mixing in Dolby Atmos.
"As we move forward in this association, we are committed to offer the Indian audiences the best of Bollywood's cinematic experience," said Pankaj Kedia, country manager, Dolby Laboratories India.