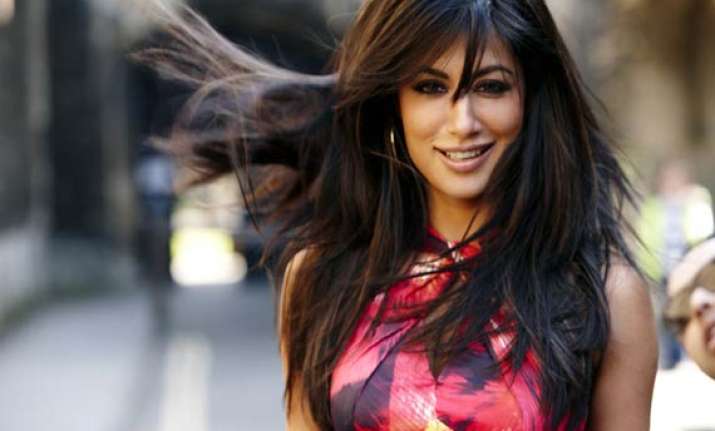 New Delhi, Dec 16: After playing an attractive professor in 'Desi Boyz' in her first commercial outing, actress Chitrangda Singh has moved back to the world of niche cinema with Sudhir Mishra's next.

In 'Inkaar', she would be reuniting with her 'Hazaaron Khwahishen Aisi' director and the 31-year-old actress is using her own past experience to prepare for her role of a corporate woman who goes through sexual exploitation.
"I strongly believe that one is hardly required to prepare for the character who is sexually exploited, since every woman out there faces it in the daily course of life.

Whether it is school or college days, there are unruly instances that are hard to forget," Chitrangada said.

It is that experience that helped her relate to her character in 'Inkaar' who comes across a suave boss (Arjun Rampal) who harasses her within the confines of office space.

Though there hasn't been anything drastic in her life that Chitrangda can recount, she feels that exploitation is common all over the globe and it is just the intensity and severity that may differ.
"I don't think any girl needs research of any kind to portray someone who is harassed. I remember how eve teasers used to strike us girls when we cycled back from school to home. The story was repeated in college as well where some or the other kind of harassment was the way of life.

"In the corporate world it may not be as blatant but then it is difficult to escape from perverts who may be well dressed and seem all groomed but have only one thing in their mind," she said.
Still, in order to get the logistics right when it comes to tackling such harassment and fighting it out legally, Chitrangada did meet a few Human Resources bosses in the corporate world who presented her with the right detailing.

"Though I could relate to it, it was one draining experience no less. I did have discussions where I was told how such cases are presented and there are neutral bodies and NGOs involved as well.

"There is quite some documentation that goes in it and legalities are involved too. I realised that fighting such harassment cases are tough as well and one has to be prepared about the challenges ahead. This is what we have brought to fore in the film," she says.
Chitrangada was also all praises for her co-star and said that the duo make for a very unique combination because Arjun has seldom worked in cinema belonging to this genre.

"Arjun is a good actor and he has this understated element in his performance which is bound to make an impression in 'Inkaar'.
Also, the very fact that he is so good looking makes all the difference because when he plays someone with grey shades, the overall impact turns out to be all the more lethal.

I am sure for him too this zone would be exciting as he comes from a commercial set up," she said.  The actress also said that although 'Inkaar' has been directed by Sudhir Mishra known as one of the niche filmmakers, the film will be a commercial one.

"I would say that it is a commercial venture. Of course it won't be 'masala' entertainment. This means that 'Inkaar' would be on the same lines as Prakash Jha's cinema which is issue-centric yet massy and entertaining," she said.