Follow us on With Prime Minister Narendra Modi slated to visit old ally Russia tomorrow, India would be looking to further cement its friendship with world's largest country.
The two sides would be looking to deepen the cultural ties and given Russia's old love for Bollywood, India can tap in huge business potential for its entertainment industry.
The credence Russians give to Bollywood can be understood by the fact that Russian prime minister Dmitry Medvev in his 2010 India tour ( as president) took his time out to visit Yash raj studio and met popular Bollywood stars to rekindle country's old affair with Bollywood.
Our PM, who is in Uzbekistan today, is reciprocating the same interest, he said that Indian movies, language and music are extremely popular in Uzbekistan(part of erstwhile USSR).
It all started with screening of Raj Kapoor's Awaara in an Indian Film Festival in 1954.The film still holds third place in USSR's most popular foreign films list with 63.7 million ticket sales only behind the epic magnificent seven (with 67 million ticket sales) and Mexican film Yesenia (91 million tickets sales).  By the time of the dissolution soviet union no less than 226 Indian films were screened in the country.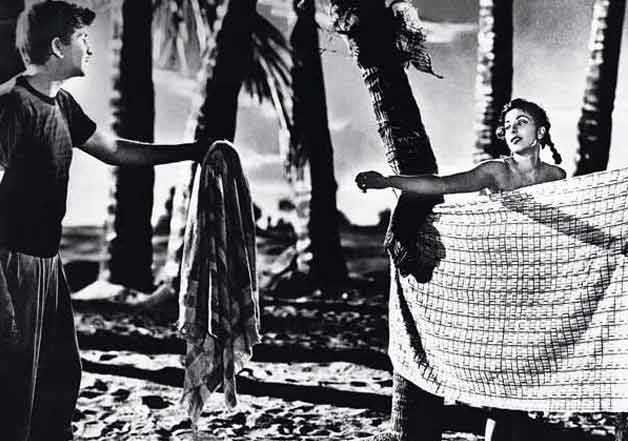 With limited reach to Hollywood flicks during the 70s and 80s, Soviet people found solace in their Bollywood remakes - with dancing, singing and brunette beauties.
Moreover, the melodramatic and emotional themes of Indian films were very different from, if not opposed to, the glorified realm of Soviet society.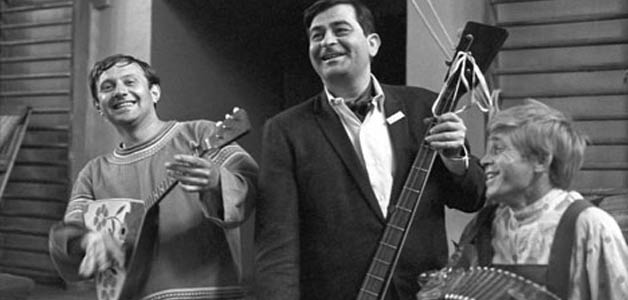 Such was the popularity Bollywood enjoyed in erstwhile USSR that when Indian movies dubbed in Russian were shown in theatres, the streets used to get deserted. People would lock their homes and rush to the theatres.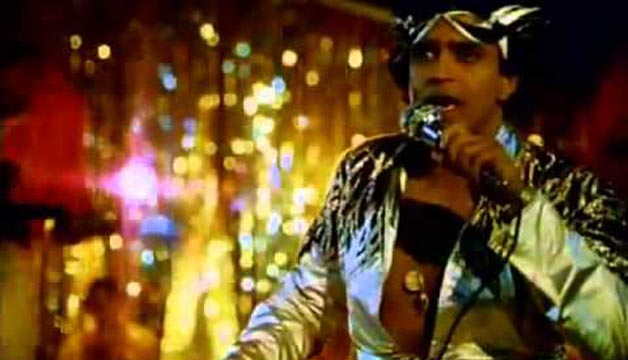 Disco Dancer remains another cult favorite among Russians. The film invoked deep empathy esp among the teen audiences who expressed their profound admiration for Chakraborty's portayal of Jimmy. Mithun Chakraborty replaced Raj Kapoor in the eyes of the new generation. Disco Dancer was watched by over 60 million soviet people and earned close to 60 mn roubles at a time when movie tickets cost 20-50 kopecks.
Films like Shri 420, Seeta aur Geeta, Barood, Bobby, Mamta, Humraaz gave much needed emotional succour to the soviet people and became big ticket drawers.
In fact, box office statistics suggest that Indian movies were more popular than any other foreign films shown during Soviet era. In the period between 1954 and 1989, for example, while forty-one American and thirty-eight French movies attained "blockbuster" status (defined as selling more than 20 million tickets) in the Soviet Union, fifty Indian movies did the same.
Unfortuantely, after the dissolution of Soviet Union, movies distribution system ceased to function and Hollywood movies took over our market with their aggressive and better business skills. It's Hollywood flicks that people line up to watch in cinemas across Moscow today, but the older generation is still nostalgic about old Indian films and reminisce those days in video tapes.
Now Bollywood films in Russia have disappeared from Cinema as well as TV but still Indian cultural and movie festivals are organized throughout Russia and almost every time they are concluded as big success.
Bollywood films still use Russia as a location for filming. But, in general, the period of Russia's love affair for Bollywood is almost on a dead end, more a memory cherished by Russia's older generation.
Given Hollywood's habit of showing Russians in negative shade and the goodwill we share with the Russians, it's not too late to revive the old ties.
Indian Films in the past also, has brought USSR and India closer, and it can again help two potential superpowers come closer again.