Follow us on New Delhi: Bigg Boss 8 Weekend Ka Vaar kick started with host Salman Khan revealing a few inside footage from the episode.
Salman started the Weekend Ka Vaar by showing the audience Upen and Sonali's kiss story and how Sonali challenged Upen to kiss her. Upen gave a peck on her cheeks.
Varun Dhawan was the special guest who went in the house and met the contestants.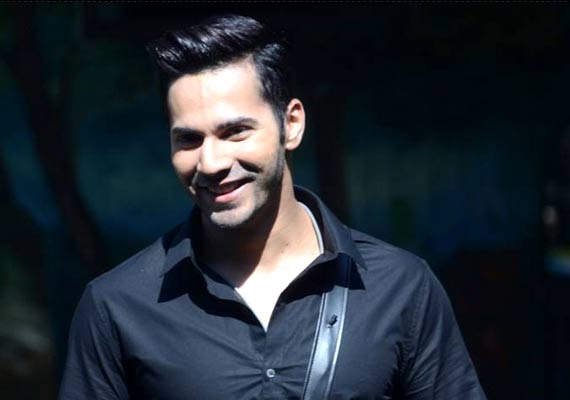 The actor was seen in chill mood inside the house and made constestants do yoga. He also gave laughter therapy to the housemates.
Varun also told the housemates about the public reaction and what the audience actually think of each one of them. He told Gautam that girls are going gaga over him outside the house.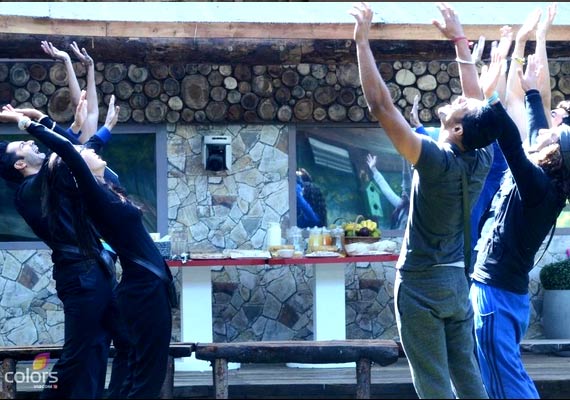 After this it was Salman's turn to go inside the house. Salman Khan told the housemates about the reunion of three Khans at the grand celebration of #21yearsOfAapkiAdalat.  
Salman asked about P3G group and he announced that the group has broken. He also said that there is a new group PGD which is Puneet, Gautam and Dimpy.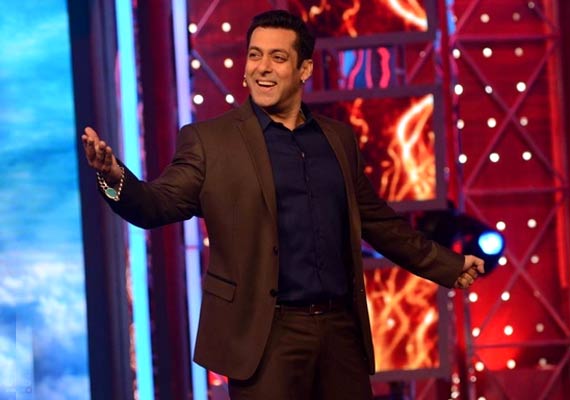 He also told that there is a twist in the eviction and this time there wasn't any voting. The housemates will decide who would get evicted.
After a voting, Karishma was the one who got safe. The dashing host asked Dimpy about her fight with Pritam.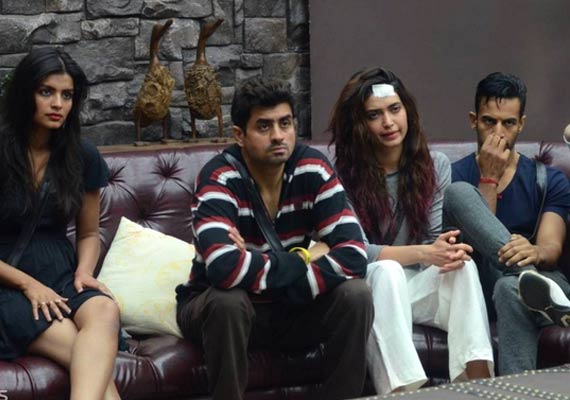 Dimpy was targetted by Ali and Pritam. On being asked by Salman about what happened between Dimpy and Pritam during the museum task, Pritam told the actor that he had to raise his voice against her because she provoked him.
Ali supported Pritam and said that Dimpy instigates a lot of times.
Salman Khan warned Puneet for pushing Karishma during the Museum task. He told Puneet that there was a clear 'Bal ka prayog' and it's not right.
Salman also told Puneet that he is coming across very negative in the house.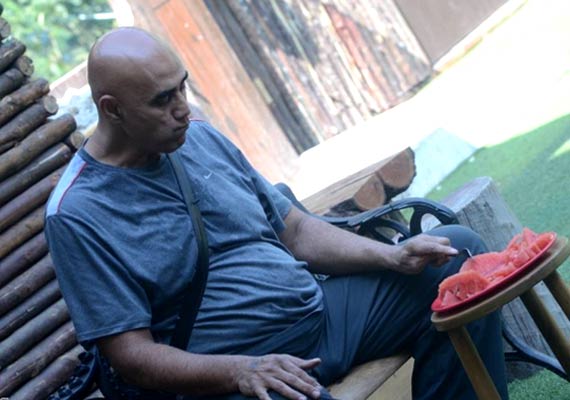 Everyone in the house felt that Puneet was the one who should have got chance to get immunity on the judgment Day.  
Pritam was appreciated by Salman for his growth as a contestant in the house. Salman told Karishma that she excels when it comes to doing a task.
The voting lines was closed this week so it will be contestant's decision to make one inmate out of this glass walled house.