Follow us on New Delhi: In the morning of Day 71, Gautam and Puneet discussed that Pritam isn't a  very capable captain and he will soon learn this in this week during the task.
Housemates got their luxury budget task for the week called 'Museum'. Sonali, Upen, Gautam, Diandra, Puneet and Dimpy were assigned as guards and Praneet, Karishma and Ali were assigned as thieves.
The thieves had to steal artifacts from the Museum and successfully place it in the confession room.
If someone gets caught they can be jailed and also if someone is doubted to have stolen Pritam gets to decide if he/she can be jailed.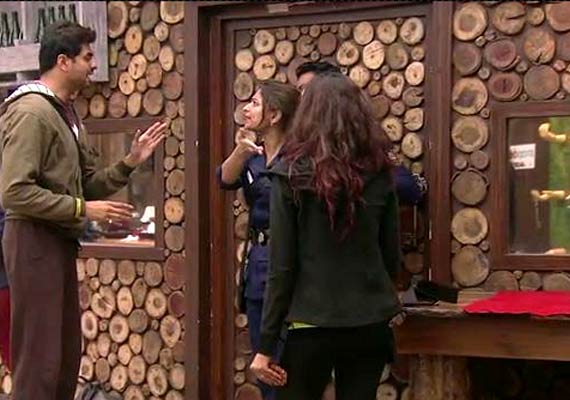 Dimpy herself steals two items and the guard team tries to place the blame on Ali. But fortunately Ali was all the time with Pritam so the captain places his belief in Ali and doesn't get him arrested.
Dimpy takes up the matter and calls Pritam an unfair captain. Due to the fights they have been having constantly since yesterday, it snowballs into a loud argument in which Pritam decides to not accept any of Dimpy's requests further on.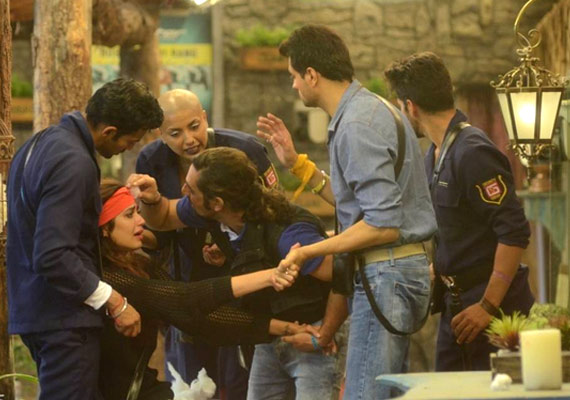 Karishma tries to steal an item and before she could keep it in the confession room Puneet comes to stop her. In all the chaos and action he pushes her too roughly and she complains to captain Pritam about getting hurt.
Pritam supports her and when guards try to arrest her he stops them from doing so on the basis of her injury.
Upen and Sonali crack a deal with the thieves and when Karishma gets arrested Sonali leaves her on bail and makes her dance on 'Jhumme ki Raat'.
In an attempt to run and steal Karishma hurts herself and bangs her head on the glass door. Others rush in to help her.
Bigg Boss passes on a secret task to Gautam via Pritam asking him to act like a thief in a guard's uniform.
Despite injury Karishma attempts to steal and hides two items in the smoking room. Since Gautam is on their side he knows about it but is shocked to see that Upen and Sonali also know about it but are pretending to be unaware.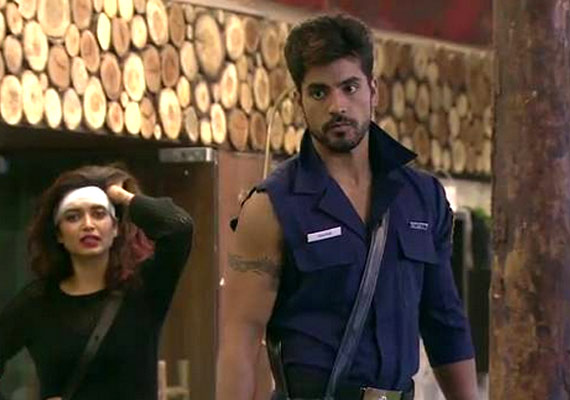 Gautam blames Sonali that she's secretly helping the thieves to which Sonali takes offense and replies rudely.
Gautam doesn't like the way she is treating him and says he isn't Ali to take her slap and he actually likes but ignores her only because she doesn't know how to talk. Puneet asks both to simmer down.
Dimpy tries to move around items and Karishma objects to it. Both try to play around the rules and in all the chaos the vase breaks.
Diandra blames Karishma to have broken it but Upen and Sonali agree that it happened accidentally by them.
Pritam asks Dimpy to stop breaking rules but both end up in a loud argument and call each other names.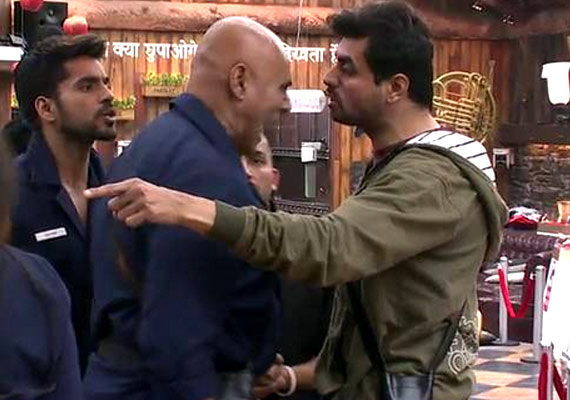 Puneet comes yelling on Pritam and asks him to talk properly to a girl. First time ever a huge rift is seen among the P3G group and Pritam and Puneet come face-to-face in their first ever argument. Unbelievable!
Seeing Pritam talk rudely to Puneet, Gautam also jumps in the fight and both Pritam and Gautam come to getting physical. Thankfully Puneet also steps in with the others to stop the two.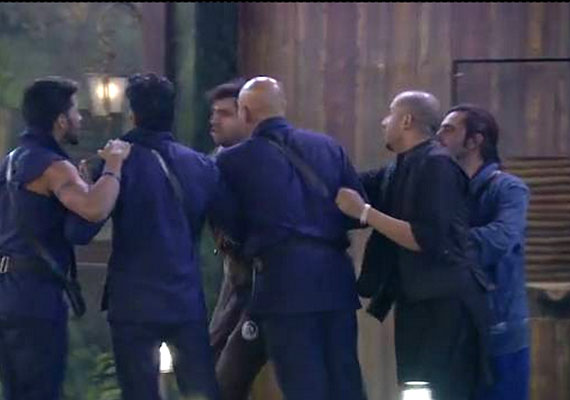 Inside Karishma and Dimpy also get into a catfight and both say some unfavorable words to each other.
Immediately Pritam and Puneet make up and Puneet defends himself saying he doesn't want Pritam to get into problems by talking badly to a girl and hence shouted on him.
Praneet and Pritam ask him to keep Gautam in check. So many fights on the first day of task, wonder what will happen today!