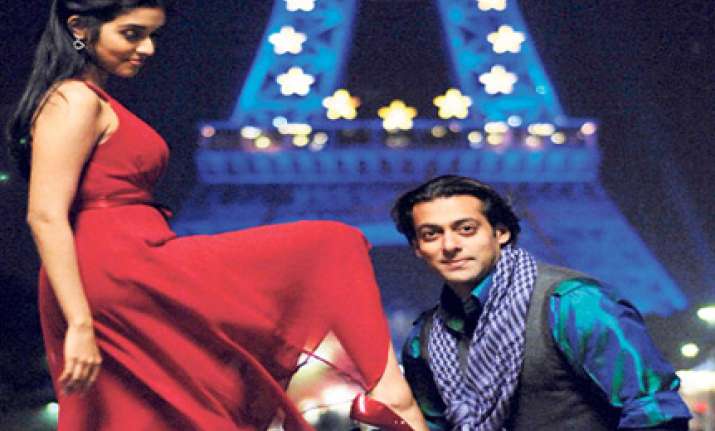 Bollywood actor Asin has declined Salman's offer to star in the Hindi remake of Tamil film Kavalan since she wants to act with other stars and get serious about her Bollywood career, reports MidDay.
When
Salman Khan
saw glimpses of Tamil film Kavalan, starring Vijay and Asin in the lead, he was bowled over. In its Hindi remake titled, Bodyguard that is being produced by sister Alvira, he decided to cast Asin as his female lead. Asin, however, declined the offer.
After London Dreams, Khan and Asin found themselves acting opposite each other in Anees Bazmi's Ready. If she had accepted, this would have been her third film with the actor.
Asin is guarded while answering questions about the films she declined. "It isn't right to talk about what I didn't do. I've just wrapped up Kavalan. In fact, when director Siddique made the same film in Malayalan two years ago, I couldn't be part of it then too. So I promised him I'd do the Tamil version, which I have now done."
Says a source, "Asin said a polite 'no' to the Kavalan remake for two reasons: after Ghajini, where she starred in both the Telugu and Hindi version, another Telugu-to-Hindi remake seemed monotonous. Moreover, three films in a row with Salman would've sent wrong signals to Bollywood. Asin wants to work with other stars too."
A source reveals that Khan is supportive of her decision and understands that she is still new to the Hindi film industry.
 "One makes wrong choices, turns down roles in films that eventually turn out to be hits. No regrets. I'd rather focus on getting my act right," says Asin.
The actress is in talks over signing a film with actor
Shah Rukh Khan
, and another with
Saif Ali Khan
.