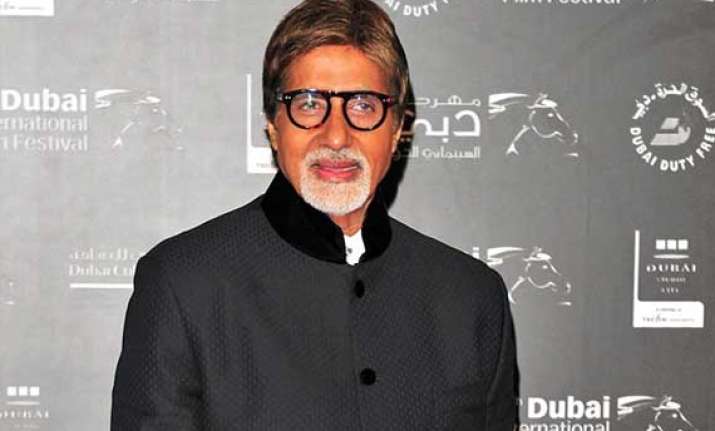 New Delhi: The rich Amitabh Bachchan baritone, which is one of the most notable parts of bollywood history, will now be heard describing achievement of Central Bureau of Investigation. Bachchan, proverbial angry young man on the silverscreen, has given his voice over in the documentary on the 50-year old anti-corruption agency.
The documentary, commissioned by CBI as part of its silver jubilee celebrations, has a voice over from Kabir Bedi in its English version whereas the 'Shahanshah' of Hindi Film industry has been roped in for the Hindi version. The 71-year-old actor did some parts of his voice over on Saturday night and was impressed with "professional and technical brilliance" of the agency which had probed in the infamous Bofors scandal in which name of the superstar was allegedly "planted". "Doing a documentary voice over on the CBI... amazed at the professional and technical brilliance of this institution," Bachchan has posted on microblogging web site twitter.
The 21-minute documentary is a sneak peak into the current operation of the agency depicting complex world of investigation, forensics and legal stratagems. "This film reveals many unknown aspects of the CBI and dispels common prejudices and misperceptions. "It brings into focus the continuing fight against corruption through the experienced voices of dedicated officers, who stand on the frontlines of justice," CBI spokesperson Kanchan Prasad has said. The film also shows the human side of police work being done by officials of the CBI, which is looking into multi-crore Commonwealth Games, 2G and coal blocks allocation scams among others.
"From high-profile cases that have captured headlines to in-depth undercover investigations, this film tells an exciting story of persistence, bravery and conviction. "'In Pursuit of Truth' brings to light the teamwork, shared values and courage behind several well known cases," the official said.
The movie produced by National Film Development Corporation in association with Haimark Films International has been directed by award winning filmmaker Zafar Hai and written by internationally known novelist Stephen Alter.