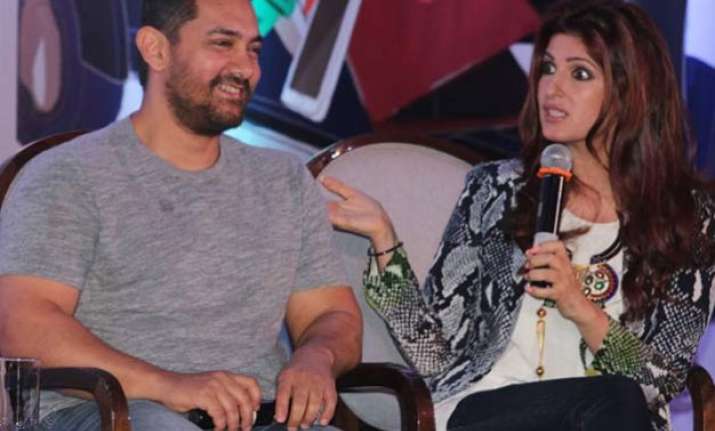 Mumbai: Former Bollywood actress and beloved wife of action hero Akshay Kumar, Twinkle Khanna has unveiled her debut book titled "Mrs. Funnybones". Twinkle, who has emerged as a popular columnist, says her book finds humour, from a woman's perspective, in the state of women in India.
Her hubby Akshay Kumar, mother Dimple Kapadia and close friends Aamir Khan and Karan Johar attended the book launch here on Tuesday to show their support.
During the launch event, Twinkle made a damaging revelation about Aamir Khan, who worked with the actress in "Mela" in 2000.
"I caught Aamir crying behind a rock because he had gone to our Mela director Dharmesh Dharshan to explain a shot and the director didn't listen to him so he was heartbroken."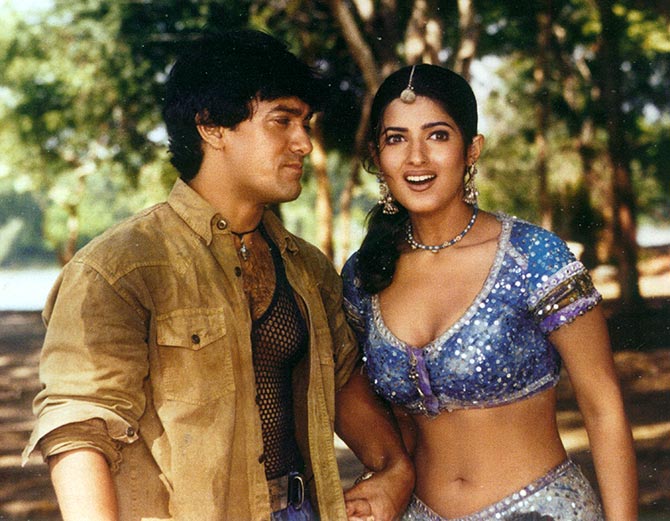 Talking about the book, Twinkle said: "'Mrs. Funnybones' is about how a modern woman looks in India and how India looks back at her. We live in a world where we have sent a satellite to Mars, but we are looking at the moon and praying for our husband's long life."
"Mrs. Funnybones" was launched with a live version of Karan's celebrated talk show "Koffee with Karan" with Twinkle as the main guest.
Karan asked Aamir if he thought Twinkle was a good actress. To that, Aamir jokingly replied: "I thought she was fantastic."
Aamir Khan is a close friend of Twinkle Khanna and Akshay Kumar. He is so close to the couple that he was the videographer at Twinkle and Akshay's secret 2001 wedding.
"Twinkle constantly misuses me, she made me the videographer on her wedding. That's the job she gave me," Aamir told reporters.
Aamir when asked about Twinkle's skills said, "Twinkle is talented in some of the most amazing activities. She is very talented in insulting people. She has constantly been insulting me, great fun working with her."
The book launch also saw veteran actress Jaya Bachchan, Sussanne Roshan and Sonali Bendre in attendance.