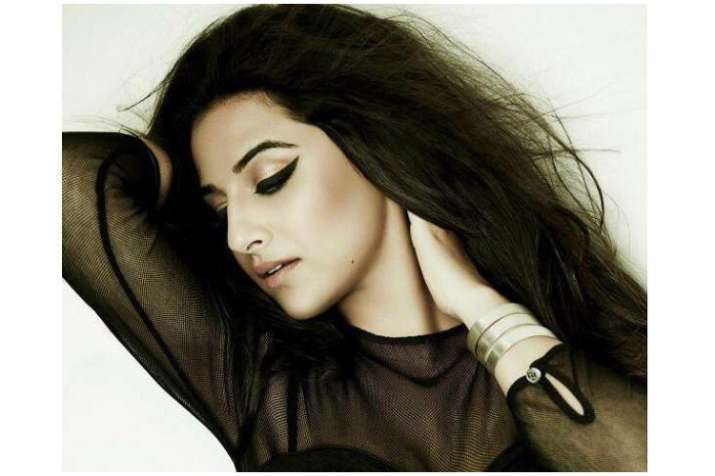 Vidya Balan is undoubtedly one of the most versatile actresses in the Hindi Film industry. Vidya is also known to be quite vocal about her feeling, which can be seen in her social media posts. 
Though, she is mostly seen in Indian attire, Vidya just posted a stunning image of herself that has Vidya in a black attire with a bold eye look. That's not it, Vidya also has a strong message for all people out there which she described as 'Be your own diva' and fans are wondering if this is Vidya's new look. "You're going to be in your skin until you die.. That's a while... So you might as well get comfortable in it," Instagrammed Vidya Balan.
Well, we should thank Vidya for such a great thought. Loving yourself is the first thing, everyone should do. Vidya is trying to convey this in her post. Vidya's photo (or her new look), as well as her caption, is so empowering that netizens could not but notice it even on a lazy afternoon.
The picture has received more than 77000 likes till now. Some of the users have showered compliments like 'stunning,' 'WOW' and 'pretty', 'the only model in India' on Vidya's picture while the others are interested to know about her upcoming projects and are wondering if this is her new look. "My gosh. Is this Vidya Balan? Whole new look," wrote one user while the others commented, "Awesome caption .... thought of the day and thereafter indeed and 'Beautifully said and you showed it how."
Vidya Balan is an actor who is known to pick projects with strong scripts and characters than look for commercial success. And she agrees that in today's times, even when Bollywood actors still enjoy a demigod status among fans, film audiences largely value content over anything else when it comes to catching a film in a theatre.
Vidya was last seen in Tumhari Sulu, in which she featured as a middle-aged housemaker Sulochana aka Sulu. Vidya Balan will now be busy with her new project, the rights of which she just acquired. Vidya recently got the rights for Sagarika Ghose's book titled Indira - India's Most Powerful Prime Minister and is thrilled about portraying the former prime minister.
​