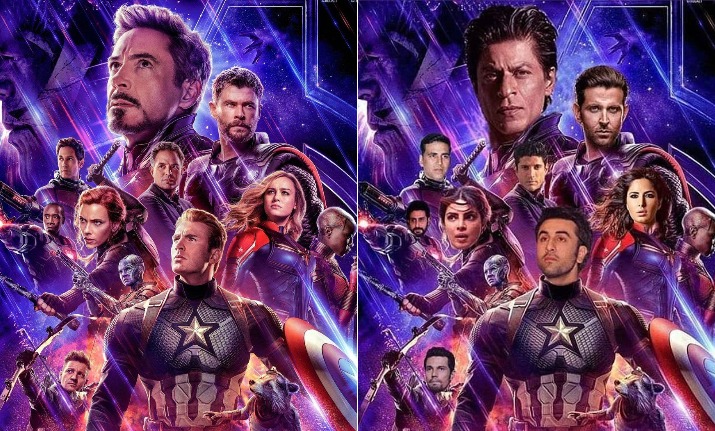 Avengers: Endgame has released worldwide on April 26, wreaking havoc at the box office, both domestic and international. The film had managed to rake in around Rs 2000 worldwide on its opening day itself. The box office numbers in India make it evident that Avengers: Endgame is a rager in our country. More than any Bollywood film, the movie goers in our country like to watch a Marvel superhero movie. Ever since the project was announced by Russo Brothers, Indian fans are coming with so many fan-made posters and theories. Recently, a fan-made poster of Avengers: Endgame which has a bit of Bollywood touch to it, was going viral on the internet. The poster doesn't have Chris Evans, Robert Downey Jr, Chris Hemsworth or Scarlett Johansson in it. Instead, their faces have been superimposed by the pictures of Ranbir Kapoor, Priyanka Chopra, Shah Rukh Khan, Hrithik Roshan and others. Check it out here.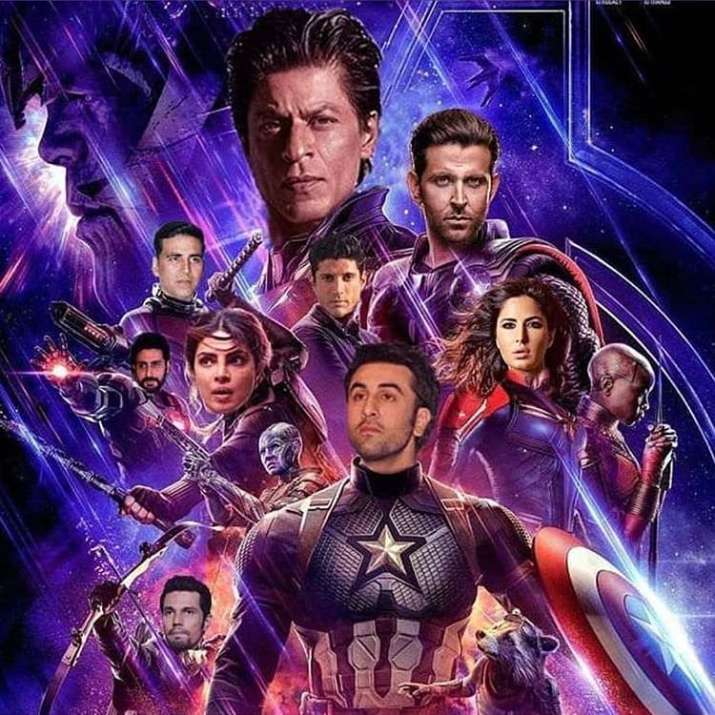 In place of Chris Evans, we can Ranbir Kapoor as Captain America. Priyanka Chopra has stepped into the shoes of Black Widow. Shah Rukh Khan's face has been superimposed on the body of everyone's favourite superhero Iron Man aka Tony Stark. Apart from this, Katrina Kaif is seen as Captain Marvel while Akshay Kumar is War Machine aka James Rhodey. Farhan Akhtar is Bruce Banner aka Hulk and the rest of the Marvel superheroes remain in their original form. 
Avengers Endgame Movie Review: Emotions, nostalgia of all 21 films culminate into this masterpiece; incredibly-crafted closure
Well, this fan-made poster might be an indication that the Indian fans are eager to see their Bollywood stars playing the superheroes in a franchise as big as Avengers. If this poster reaches the makers of Bollywood, they might know what to do next to beat the Marvel wave in India. On a related note, Bollywood film Kalank released 10 days before Avengers: Endgame. After a successful run of one week, the Karan Johar film doomed at the box office.