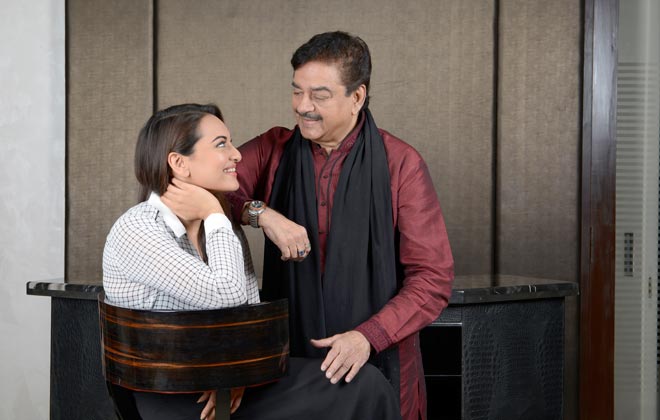 Veteran actor Shatrughan Sinha is quite popular for his iconic style and personality.
Indeed, it is quite difficult for any actor to match to his persona.
However, his daughter Sonakshi Sinha feels there's this one actor who, if given a chance can do justice to Shatrughan Sinha's role in his biopic and it is Ranveer Singh.
The actress feels that it is only her 'Lootera' co-star who can match up the energy and personality of the veteran actor.
In fact, Sona also stated that it would be quite interesting to watch Ranveer portraying Shatrughan Sinha on the big screen if ever it is made.
Interestingly, it's been just a couple of days only when Shatrughan Sinha had stated that he would like Ranveer Singh to portray him in his biopic.
With the father-daughter duo so keen to seen Singh portraying the veteran actor, we wonder if the Shatrughan Sinha's biopic is going to be announced anytime soon.

On the work front, Sonakshi Sinha will son be seen in the remake Rajesh Khanna's cult classic 'Ittefaq' which was directed by Yash Raj and confessed that she is yet to watch the epic suspense thriller.
The remake will be helmed by Abhay Chopra and will also feature Sidharth Malhotra.