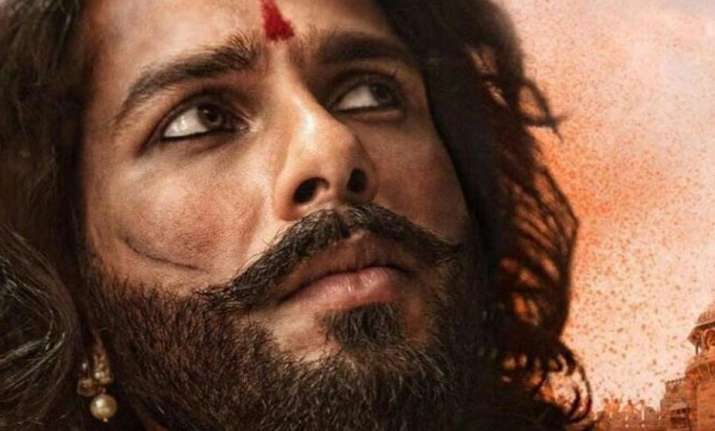 Filmmaker Sanjay Leela Bhansali's period drama Padmavati has been receiving praises ever since its trailer hit the internet. The Padmavati trailer starring Deepika Padukone, Ranveer Singh and Shahid Kapoor was grander than expected. While Ranveer and Deepika got much screen space in the trailer, many felt Shahid wasn't shown much in the video. Now, the Rangoon actor has opened up on his look, role and trailer of Padmavati.  Shahid Kapoor says the trailer speaks for itself as it has been getting phenomenal response
"I think you guys are being very kind because in the trailer my character is underplayed. You will discover him only on the big screen. Wait for the film," Shahid said.
Commenting on the continuous opposition by Rajput Karni Sena and others to the film, Shahid said: "All I can say is that that we are ready to release the film on December 1. I really feel it's a film that everybody will be proud of because it celebrates India, our culture and what we stand for.
"It shows everybody who is from this country in the most amazing light and that is the endeavour of this film. I feel people will truly see that when they will watch the film," said the actor at the closing ceremony of 19th Jio MAMI Film Festival here on Wednesday.
Karni Sena has maintained it will oppose the screening of the film if the facts are "distorted".
But the actor says the "right thing to do at this point of time is to allow right authorities to deal with it.
"Sanjay Leela Bhansali (the director) and everybody who is at the helm of affairs need us to not really comment on it because we need to contain the situation," he said.
Padmavati is one of the biggest film of this year in terms of budget, scale and performances. The film is presented by Viacom18 Motion Pictures and Bhansali Productions.
(With IANS Inputs)
For more entertainment news and updates, follow our Facebook page