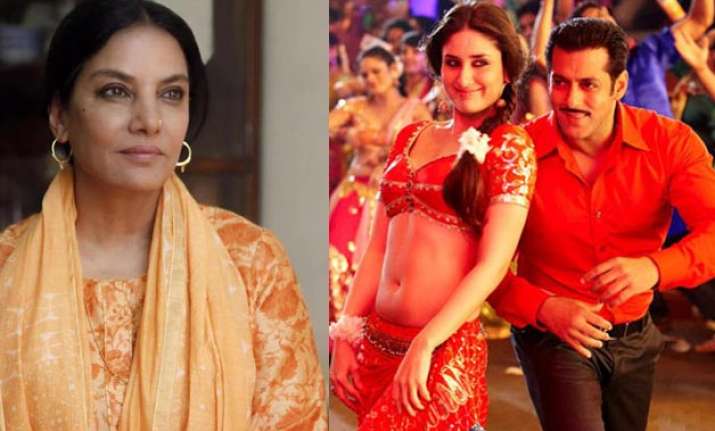 New Delhi: Veteran actress Shabana Azmi has been vocal about her opinions always. She is being audacious enough to wear her heart on her sleeve irrespective of what people may think about her.
The 'Masoom' actress who have always been seen standing up for women empowerment, ended up taking a serious dig at Kareena Kapoor and Salman Khan for objectifying women at a media event.
She expressed her concern in regard to the popular item number from Salman's 'Dabangg 2' 'Fevicol Se' featuring Kareena Kapoor.
Shabana stated, "I have reservations against item numbers. That's because I think if a top most heroine is singing I am tandoori murgi, swallow me down with alcohol, it's not a laughing matter. It's a serious issue. One person wrote the song, a few more got it made but it was watched by crores of people. They also saw their 6-year old kids singing and dancing on it. Don't you have a responsibility? It's not fun."
The veteran actress also spoke about flaunting sensuality, saying, "There is a thinking, why can't we celebrate our sensuality. Of course, there is nothing wrong with that. But are you celebrating sensuality? No. You are commodifying yourselves, objectifying yourselves. That's because it all depends on how the camera is capturing you!".