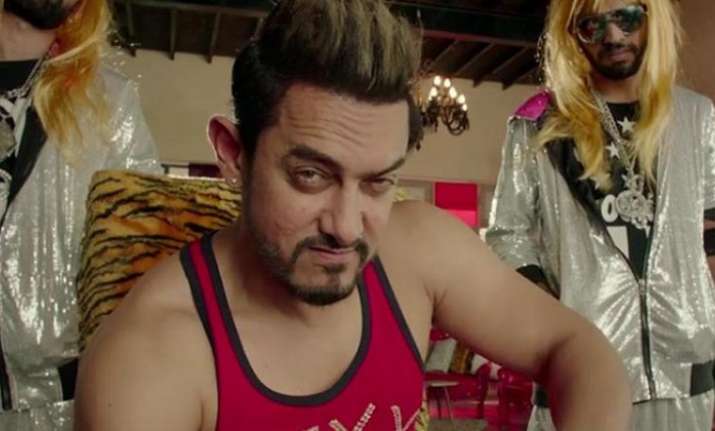 Aamir Khan's fans have been waiting desperately for the trailer of his impending Secret Superstar and today, the wait is over. Aamir Khan tweets the trailer of the film on his official Twitter account. In about two-minutes video, Zaira Wasim and Aamir Khan takes us to a roller coaster ride of emotions. It is the second time Aamir and Zaira will be sharing screens. Last year, the duo was seen in Dangal and managed to win millions of hearts with their camaraderie and performance. Likewise, Aamir Khan will be playing mentor to Zaira in Secret Superstar as well. 
Here it is. Tell me what you think. #SecretSuperstarTrailer Love. a.https://t.co/1recwfop1f

— Aamir Khan (@aamir_khan) August 2, 2017
In the first scene of the trailer, fans would be surprised to see Mr. Perfectionist in a totally goofy and different avatar. He's playing a prominent music director Shakti Kumar in the movie. On the other side of the TV screen is Zaira Wasim watching the show with a spark in her eyes. Wasim is playing the role of Insia, a 14-year-old girl who wishes to enthral the world with her voice. But just like most of the women of a small town in India, she's enchained by the restrictions imposed on her by her father. Her only support system in the house is her mother, who empathises with her daughter's dreams.  
Throughout the trailer, Zaira is a show stealer, depicting a plethora of emotions ranging from hope to anguish on screen. Aamir Khan on the other hand plays the pillar to Insia, empowering her to strive and achieve her goals. Aamir has played a role model to Zaira in Dangal as well, only the relationship being different in the two movies. 
Insia decides to become an incognito internet singing star aka 'Secret Superstar'. She records music wearing a 'burkha' to conceal her identity. She becomes a singing sensation, while the whole world guessing who the girl is. She enjoys being acknowledged without expecting fame to her name. 
The film is slated to release on October 20, 2017