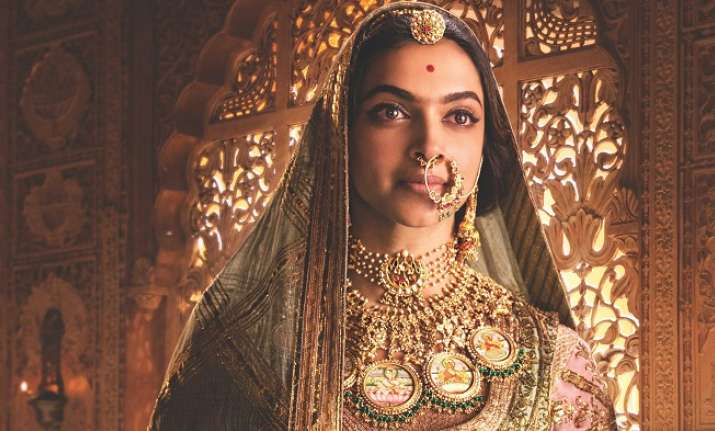 Sanjay Leela Bhansali's period drama Padmavati has been courting controversy ever since the announcement of the project. The Deepika Padukone-starrer film faced backlash from various fringe groups in the country for portraying the Rajput queen Rani Padmini in the bad light. The outrage sparked off following the rumour of dream sequence between Rani Padmini and Alauddin Khilji broke out. After the release being deterred from December 1, Padmavati finally gets a green signal from Censor Board. After making few changes, the film will be released on silverscreen.
According to ANI, Central Board of Film Certification had examining committee meeting on 28 Dec to review #Padmavati & decided to give it UA certificate along with some modifications & likely change of the title to Padmavat. Certificate to be issued once required & agreed modifications are made.
CBFC issued a statement on the following. It read, "The film was approached with balanced view keeping in mind both the filmmakers & society. Considering complexities & concerns around the film the requirement for a special panel was felt by CBFC to add perspective to the final decision."
"Special panel consisted of Arvind Singh from Udaipur, Dr.Chandramani Singh & Prof K.K. Singh of Jaipur University. Panel member had insights & also some reservations regarding claimed historical events & socio-cultural aspects which were duly discussed at length," it added.
According to reports, Padmavati has been granted a U/A certificate. The films title is likely to change to Padmavat and minor changes are also demanded in controversial song Ghoomar. Along with the certificate, the film will also have a disclaimer. Earlier, reports were saying that Padmavati has been rejected by the reviewing committee. 
Meanwhile, Rajput Sabha president Giriraj Singh Lotawara said, "The panel that was formed to watch the movie was of the view that historical facts have been distorted. It shows that CBFC has gone out of its way to help the filmmaker. We will protest if the film is released, and the government will face the music."
Sukhdev Singh Gogamedi, president of Rashtriya Rajput Karni Sena, a splinter group, warned of violent agitation if the movie was released. "We will vandalize the cinema halls if the movie is released. We want a complete ban," he said.
"The members of the special panel also had some reservations regarding the claimed historical events and socio-cultural aspects," sources said.
Shri Rajput Karni Sena chief Lokendra Singh Kalvi reacted with caution. "There is a lot of speculation, and I would wait for some clarity to emerge before commenting on the issue. For now I would like to point out that only three of the nine panel members watched the screening. I have also been told that CBFC has suggested 26 cuts. So let's wait and see," he said in an interaction with HT.