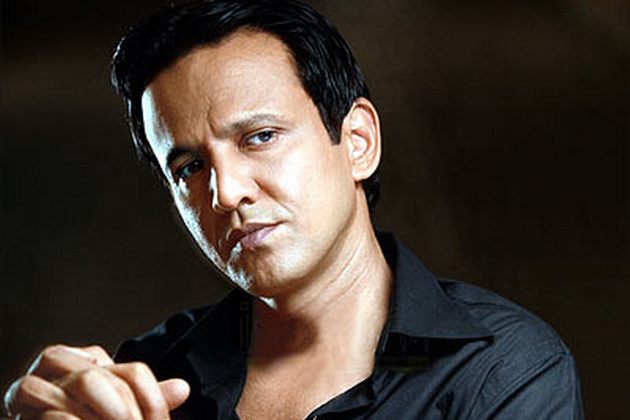 He is one of the most talented yet underappreciated performers in Bollywood but Kay Kay Menon said that he is optimistic about future and wants to leave a legacy of good cinema behind. 
The formula for that, Menon said that, is that an actor should avoid being stereotyped in roles or genres. 
"I never play roles, I play people. The reason being that roles are finite in nature. They can be of a cop, a teacher, a professor or whatever. There is no point in doing that," Menon said in a group interview. 
The actor, in the city to promote his latest film Vodka Diaries, believes there are only a certain number of roles in the world but what makes them memorable is the human aspect of it. 
"People are infinite, roles are finite. If I am playing Rakesh Maria ('Black Friday') and Ashwini Dixit ('Vodka Diaries'), they will be automatically different," he said.  
The actor has a similar approach towards film genres. He said that he does not bother much about being a part of a particular genre. 
"According to me, any genre is a post factor statement. You can't pre-decide that you are going to work in this movie or that. No. That means you are limiting yourself. Once you finish the film, let the cinema pundits do their job of analysing the film," he said.  
"I guess there is space for all genres provided you are good at storytelling. The idea is that we need to know how to tell a story interestingly. I don't really care if that story is a thriller or a love story," he said. 
That holds true for Menon's varied filmography. He has been a part of great cinema -- both in mainstream and indie world. 
He has been memorable in films such as Hazaaron Khwaishein Aisi, Black Friday, Sarkar, Life in a... Metro, Honeymoon Travels Pvt Ltd, Shaurya, Gulaal, Sankat City, Haider and The Ghazi Attack. 
On a question whether he is yet to get his due in the industry, the actor says he does not think on those lines. 
"I try not to think about it. That's the best way to deal (with it). The moment you start thinking on those lines, then you open your door to frustation. That's not required. You keep doing your work as diligently as you can and see where it leads because that is the only way to do it," he said.  
The actor, however, has one hope that he works in films that have a shelf-life beyond the theatrical release and are watched by generations to come. 
"My whole aim in life is that my work should outlive me. That's my aim. So you work towards that and you know that by the end of your life, you have left a significant amount of work which can be savoured by generations to come," he said.  
In mainstream films, he has mostly been part of multi- starrers but the actor says he never doubts his potential to carry a film on his own. 
"I am capable and I have got very broad and strong shoulders to carry a film. It's just that whatever is offered, if I feel that it is attracting me towards me then I go ahead and do it. I don't have any criteria," he said.  
On lighter note, he says, he is confident that "apart from reducing my height, I can do anything." There is often talk of how good content is finding its way to the people but Menon does not believe it can be called a "change" just yet. 
"I have been here for like 22 years now. Good cinema does rear its head sometimes. Most of the times it lies buried somewhere but it does rear its head. Whenever that happens I am very happy,'' he said. 
"Of late, there have been many films which were appreciated by the audience, which is a hopeful trend. I won't say it is a change. Change happens where it is consistent for sometime," he said.  
Vodka Diaries, directed by Kushal Srivastava, and also featuring Raima Sen and Mandira Bedi, hits the theatres on January 19. 
(With PTI Inputs)