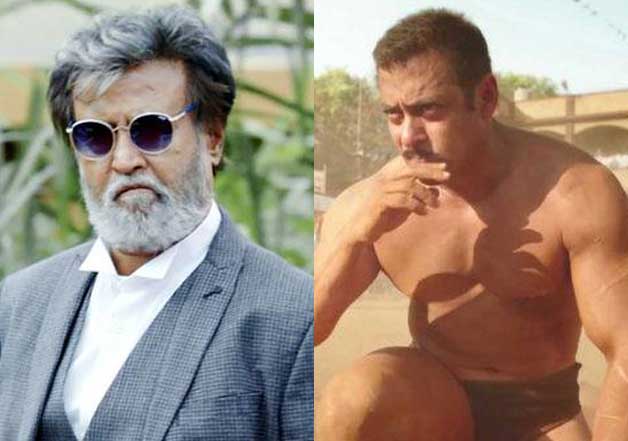 New Delhi: Superstar Rajinikanth's 'Kabali' has started many conversations in the film industry. Due for release on July 22, the movie will bring on the silver screen the larger than life personality of Rajinikanth as he will essay the role of a don.
The attention and frenzy that is surrounding the movie doesn't come as a surprise. After all its stars the 'Thalaiva' whose stardom is limitless. Even the film's producer Kalapuli S Thanu is confident that the movie will be a huge box office success and even make Rs 500 crore easily.
And given the over the top promotions and aura engulfing it, it was prophesied by trade experts that the movie will earn big.
The movie's tickets have been booked till Sunday, July 24. Even the affluent people of Chennai could not get hands on tickets and, reportedly, will go to places like Coimbatore to catch the first screening.
Reportedly, many companies in Bengaluru and Chennai have declared a holiday on July 22, for the employees to catch the first day's show. In states like Kerala and Karnataka, tickets have been sold for as high as Rs 600. In the US, tickets sold like hot cakes in a matter of just four hours.
The loyalty towards Rajinikanth goes beyond just the movie tickets. People are flying from London, an auto driver will give free rides to fans of the Thalaiva who wish to watch the movie. Reports of what the fans are doing to watch the movie have been doing rounds for quite some time.
Taking all this into account, 'Kabali' could turn out to be the movie which would stall the run of superstar Salman Khan's 'Sultan' at the box office. Since its release on July 06, 'Sultan' has earned over Rs 500 crore worldwide. 'Sultan' earned Rs 36.54 crore on the release day and it would not be exaggerating to say that 'Kabali' would easily defeat it.
But, what might seem as a cakewalk might turn out to be a different story once the movie releases. Apparently, 'Kabali' has been leaked online and the makers fear that this will affect the movie's collections. Speaking about the leak, a source involved with the movie's production told a leading daily,
"We've contacted the authorities to pull down all these unauthorised links to the film."
Now, since the fans of the movie were waiting with bated breath to watch it onscreen, the online leak could serve their purpose before the release itself. In this case, maybe Rajinikanth's stardom and fan following could turn the tables for the worse as passionate admirers of the star could download the movie to see the first glimpse of him.
It is up to time now to tell how the leak will affect the movie or if in the war between 'Kabali' and 'Sultan' the former comes out victorious.