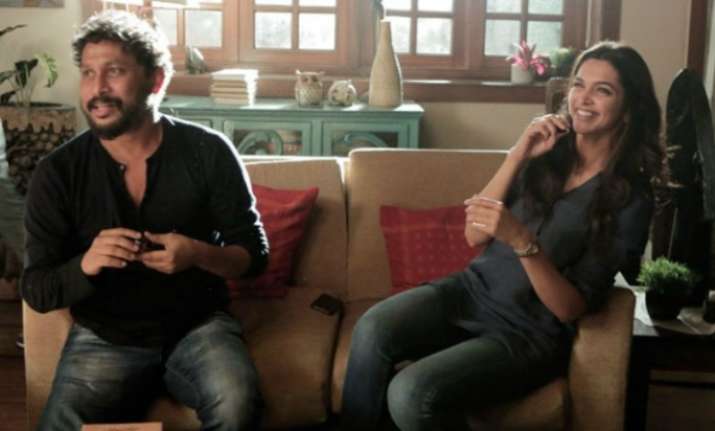 Deepika Padukone and her collaboration with Shoojit Sircar isn't the one to be forgotten. She gave one of her most stellar performances with Piku, in which she starred opposite Amitabh Bachchan and Irrfan Khan. Shoojit is all set to enthral the audience once again with October. It features Varun Dhawan and Banita Sandhu in lead roles.
As the trailer of October went out, fans can't stop raving about Shoojit Sircar's hands-on approach on storytelling. They equated October with poetry in motion. As the trailer launched on Monday, the team shared the anecdotes from the making of the film. Shoojit Sircar was all praises of his actor Varun Dhawan. He even called him 'Jigar Ka Tukda'.
Deepika Padukone, who also had a close relationship with Shoojit Sircar during Piku was quiet amused by his remarks. She posted on her Twitter, 'Accha?' tagging Varun Dhawan and Shoojit Sircar.
@ShoojitSircar Accha!?!?🤔✋🏽😂😝@Varun_dvn https://t.co/Bnx8qEM0xj

— Deepika Padukone (@deepikapadukone) March 12, 2018
October helmer was quick to respond. Assuring Deepika, he wrote, "during shoot we only spoke about you"
😊during shoot we only spoke about you 😊 https://t.co/N57XY9lw41

— Shoojit Sircar (@ShoojitSircar) March 12, 2018
Deepika Padukone wasn't buying anything he said. She wrote, "proof chahiye dada...proof!"
proof chahiye dada...proof!😝 @ShoojitSircar @Varun_dvn https://t.co/i8gqjJIZvW

— Deepika Padukone (@deepikapadukone) March 12, 2018
Shoojit Sircar's fondness for Deepika Padukone is known by all. In a recent interview, he spoke about his Piku actress. He said, "Deepika is one of my favourites. Whenever my writers and I talk, we always think, 'what can we do with Deepika' because I'm so fond of her. It was a brilliant experience working with her. Frankly, while working on Piku, I saw the real actress and real creativity in her; and what she is as a soul. My revelation was that she is a simple, girl-next-door soul, despite having done many other films and potboilers. Now, I am working on and thinking about something wherein Deepika and I can work together. So, we'll soon chat about it."