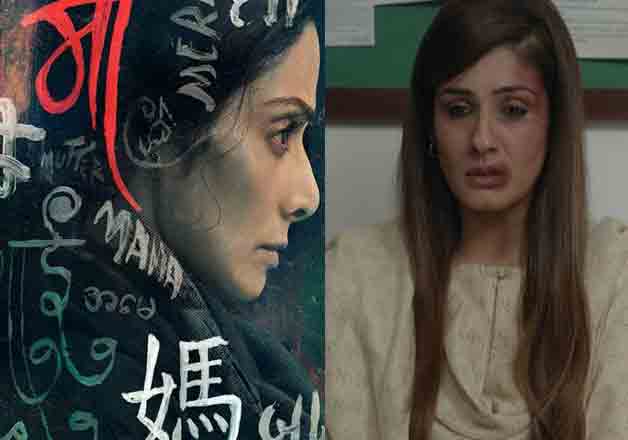 Actress Sridevi has recently released the teaser of her upcoming film 'Mom' that promises a nail-biting thriller. Few days back, actress Raveena Tandon also unveiled the trailer of her film 'Maatr' that deals with the sensitive subject of rape. With similarities in the title and leading ladies playing the protagonists, it is yet to be seen, which movie will win audience's heart.
Along with talented actress Sridevi, 'Mom' also features powerful actors Akshay Khanna and Nawazuddin Siddiqui. The teaser indicates that the film is going to keep audience at the edge of their seats. The film is directed by Ravi Udyawar and the actress is seen planning to save her daughter from shackles of a conspiracy.
#MOM. pic.twitter.com/NNGS7A5fg1

— SRIDEVI BONEY KAPOOR (@SrideviBKapoor) April 2, 2017
'Maatr' is the comeback film of Raveena. The actress is playing the role of a mother who wants justice for her daughter Tia. The film deals with a sensitive subject of rape. It narrates the tale of failure of the judiciary. The film is directed by Ashtar Sayed and is slated to release on April 21.
Interestingly, along with the title there are many similarities in the film. Both films are of thriller genre and features actress as a protagonist. Trailer and teaser has made it clear that both Sridevi and Raveena have delivered powerful performances in their films. It is yet to be seen how well audience receive these two talented actresses.