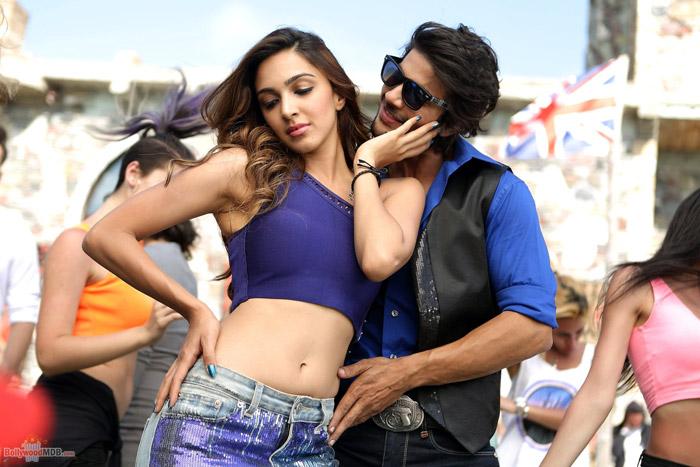 The teaser of the revamped version of 'Tu Cheez Badi Hai Mast magic' featuring actor Mustafa Burmawala and actress Kiara Advani is out. The song is recreated for the upcoming film 'Machine' which marks the debut of Mustafa. The original song featured actor Akshay Kumar and actress Raveena Tandon.
In the teaser both Kiara and Mustafa are raising the temperature with their scorching chemistry. The lady killed with her phenomenal moves and even the actor looked dashing.
'Tu Cheez Badi Hai Mast' is one of the popular songs that people still remember. Thus, it is definitely not going to be easy for the actors to match the energy that Akshay and Raveena had in the original. However, right now we can just wait for the full song to release soon.
Kiara had a fan girl moment when she met Raveena yesterday and also shared the experience on social media.
#FanGirlMoment with the one and only @TandonRaveena 😍😍Thankyou so much for making the time to meet me!❤️❤️❤️❤️ pic.twitter.com/oEoWbHXo0l

— Kiara Alia Advani (@Advani_Kiara) March 4, 2017
The actress has previously stated that the new version is different from the original and she wanted to show it first to Raveena. She added that she was nervous to see Raveena's reaction on it.
In last few months, many songs like 'Humma Humma' and 'Tamma Tamma' were recreated to impress audience. 'Cheez Badi' was crooned by Neha Kakkar and Udit Narayan.
Directed by Abbas-Mustan, 'Machine', the movie is slated to release on March 17.