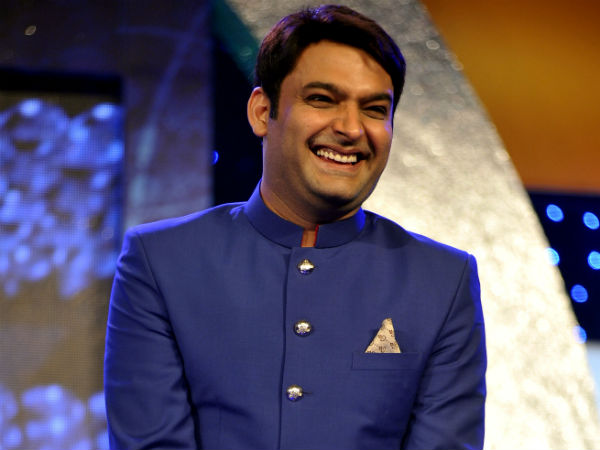 Actor Kapil Sharma, who is currently grabbing eyeballs for his fight with his co-actor Sunil Grover, has surprised everyone as he has become the new entrant in top 10 celebrity advance-tax payer list.
Superstar Salman Khan has topped the list by paying advance tax of Rs 44.5 crore for financial year 2016-17.
Kapil came as a surprise packet, as the actor paid the advance tax of Rs 23.9 crore in 2016-17 which is almost 241% higher than the last FY. In 2015-16, the ace comedian paid Rs 7 crore. This time three new entrants have made their place in the list. Along with Kapil, producer and director Karan Johar and actress Alia Bhatt have made their entry in this fiscal year list. The ace director has paid Rs 11.7 crore and Alia paid Rs 4.33 crore as advance tax.
Salman paid Rs 44.5 crore for this financial year which is 39 per cent more from Rs 32 crore that he paid last year. The superstar gave a commercial successful film 'Sultan' in 2016. Akshay Kumar secured the second position who paid Rs 29.5 crore. Superstar Aamir Khan paid Rs 14 crore with the growth of 54% from Rs 9.6 crore last year. Karan
Hrithik Roshan and Ranbir Kapoor's names were also present in the list. Apart from Alia, Deepika Padukone and Kareena Kapoor Khan were also among top 10 highest advance taxpaying celebrities.
However, the reports suggested that advance tax numbers of Shah Rukh Khan and Amitabh Bachchan were not provided because of their connection with Panama papers leak case.
Here is the list of top 10 celebrity advance-tax payer
Salman Khan
2016-17: Rs 44.5 crore
2015 – 2016: Rs 32.2 crore
Akshay Kumar
2016-17: Rs 29.5 crore
2015-2016: Rs 30 crore
​
Hrithik Roshan
2016-2017: Rs 25.5 crore
2015-2016: Rs 14 crore
​
Kapil Sharma
2016-2017: Rs 23.9 crore
2015-2016: Rs 7 crore
​
Ranbir Kapoor
2016-2017: Rs 16.5 crore
2015-2016: Rs 22.3 crore
​
Aamir Khan
2016-2017: Rs 14.8 crore
2015-2016: Rs 9.6 crore
​
Karan Johar
2016-2017: Rs 11.7 crore
2015-2016: Rs 2 crore
​
Deepika Padukone
2016-2017: Rs 10.25 crore
2015-2016: Rs 9 crore
 
Alia Bhatt
2016-2017: Rs 4.33 crore
2015-2016: Rs 2.9 crore
​
Kareena Kapoor Khan
2016-2017: Rs 3.9 crore
2015-2016: Rs 7 crore