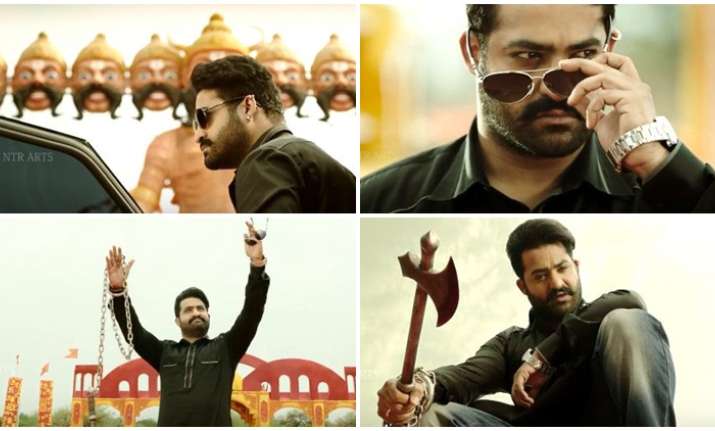 Bigg Boss Telegu host and popular South Indian actor Junior NTR is extremely excited as his new film Jai Lava Kusa has hit the cinemas today. In the film, the superstar is portraying triple roles. However, he recently said that the movie could have been made without three characters since it has enormous potential. 
"More than getting excited about playing three characters, it's the emotional angle of the script which got me hooked. This film could be made without the triplets because it's got such potential", said Jr NTR told IANS in an exclusive interview.
"This could have been a nice multi-starrer. But Bobby (director) wanted to make it with triplets and the film was designed on this premise. It's about three brothers. My brother is producing the film and this is a special film for both of us."
Having made his acting debut at the age of 17 with Telugu romantic drama "Ninnu Choodalani", he also believes there's no escape from what he calls the family "baggage".
"I've been given the opportunity to carry (forward) the legacy with which people associate me; I can't escape it even if I don't like it. I take pride in carrying forward what's been given to me," 
Jr NTR is named after his grandfather, the late Nandamuri Taraka Rama Rao -- universally known as NTR. An acclaimed and hugely popular Telugu actor-filmmaker, he broke into politics and went on to become the Chief Minister of Andhra Pradesh.
"If there's no load on you, no anchor point, we are free souls and we will be roaming around. We end up doing whatever we feel like. The baggage made me realise who I am and it has kept me grounded," Jr NTR said.
The birth of his son, Abhay Ram, three years ago taught him to be "genuine" in what he does.
"We keep thinking of what others feel when we do something. I was meant to be an actor and I realised that only after my son was born. I haven't been fully genuine in what I've been doing. The best thing after my son is my work -- and he taught me to be genuine," he said.
(With IANS Inputs)
For more entertainment news and updates, follow our Facebook page