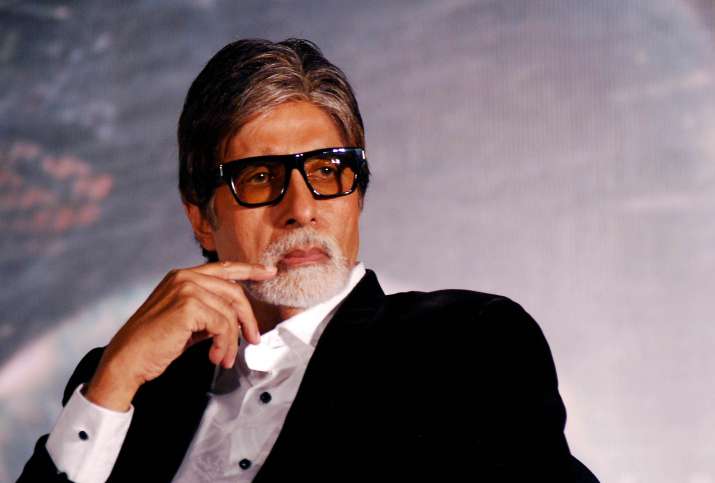 Director Sajid Khan, who has delivered many successful films like Heyy Babyy, Housefull and Housefull 2, feels that megastar Amitabh Bachchan is the most gifted comedian of all the times. He praised the veteran actor to heights saying that Big B was the only star who ended the run of comedians in Hindi cinema with his comic timing in films. He added that the three Khans are brilliant actors and they should do comedy films.
"The biggest superstar of our country is Mr Amitabh Bachchan, who I feel is the most gifted comedian of all times.
"He ended the run of the comedians in films when a mainstream actor (like him) started doing comedy. He is the finest comedian as a superstar. Then of course we have Johhny Lever," Sajid told PTI when asked why top stars refrain from doing a full-fledged comedy film. 
The director feels the three Khans - Aamir, Salman and Shah Rukh - should do comedy films as they are brilliant actors. 
"I think Salman did quite a few comedy films few years back. To ease off, they all should do a comedy film, I think Aamir, Shah and Salman should do a comedy film as all three are good at it. If you are a good actor then you are good at comedy," he says. 
According to Sajid, immense planning and detailing goes into writing a comedy scene which has to range from real to bizarre, slapstick to situational. 
"Comedy is basically action but you get the reaction on laughter. I think Akshay Kumar and Riteish Deshmukh are two gifted, talented comic actors who can pull off anything." The director has collaborated with both Akshay and and Riteish in three films -- Heyy Babyy, Housefull and Housefull 2. 
Sajid completes ten years in the film industry today as a director. He made his directorial debut with Heyy Babyy. 
Recalling the first day of the shoot, Sajid says the leadactors - Akshay, Riteish and Fardeen Khan did not get along well back then. 
"Initially all three did not get along. So I had to organise a lunch, make them sit and crack jokes and I even imitated few actors. After that, there was a camaraderie and by the time we had started shooting, they all became good friends." 
On his plans of making a sequel to "Heyy Babyy", he says, "We did think about it but nothing is happening at the moment." 
Sajid delivered three consecutive hit films - Heyy Babyy, "Housefull" and Housefull 2 but his next two films --Himmatwala and Humshakals failed at the box office. After Humshakals was released, Saif Ali Khan blamed Sajid for the failure. 
Ask Sajid about the comments made by Saif, the director says, "I was surprised why he said that. I kept quiet back then as I did not feel the need to say anything. You have to stand by your film. 
"It is not that every actor gives only hit films. Ajay Devgn and Saif have had flop films after Himmatwala and Humshakals as well, so will they start disassociating with every film? I don't think I would like to work with any actor who disowns a film. I don't think even he would like to work with me."
(With PTI Inputs)
For more entertainment news and updates, follow our Facebook page