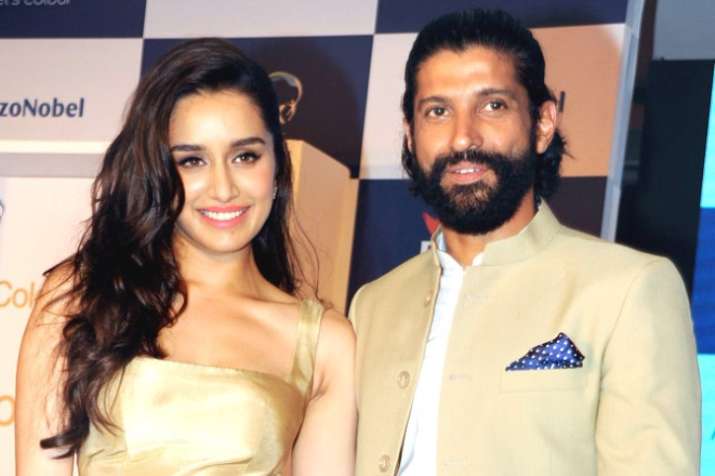 Bollywood's talent house Farhan Akhtar is gearing up for the release of much-talked about movie 'Rock On 2'and after the 2008 movie 'Rock On' became a hit, expectations are high from this one. However, apart from the movie, Farhan's personal life and his equation with co-star Shraddha Kapoor has also become a talking topic.
Grapevine went abuzz that Farhan and Shraddha are not just friends and addressing these rumours the former said it reeks of hypocrisy. While speaking to a leading daily, Farhan said that whenever a woman is involved people automatically assume that a romantic relationship exists.
Lashing out at gossipmongers, Farhan said it is wrong when people say that after working together a man and woman can't be friends.
"But at the same time, it is okay for men to hang out together if they got to know one another while working on a film. It's dubious for a guy and a girl to hang out once they work on a film and that reeks of some kind of hypocrisy," said Farhan.
Speaking about his equation with Shraddha, Farhan said that of course they are friends. He said that when you work with someone for one and half years, you become friends.
"I worked with Abhay Deol for the first time in Zindagi Na Milegi Dobara (2011). And since then, we have hung out, and also travelled together a lot. Now, just because he is a man, I am not having an affair with him," Farhan added.
Well, Farhan's statements paint the picture about his 'affair' with Shradha. Their movie 'Rock On 2' also staring Arjun Rampal, Purab Kohli and Prachi Desai will release on November 11.