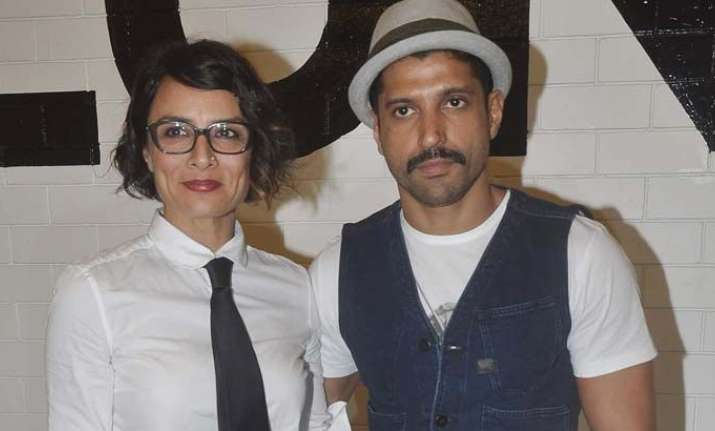 Bollywood actor Farhan Akhtar and ex-wife Adhuna Bhabhani recently attended a counselling session together before proceeding with the legal formalities of their separation.
The ex-couple had filed their divorce case on October 19 this year after they decided to call off their 16 years marriage, early this year.
Before going ahead with the divorce proceedings, Farhan and Adhuna were given a mandatory time period of six months, in which they were supposed to reconsider their decision of calling it quits.
Farhan-Adhuna's counselling session was conducted by Family Court's Principal Judge I. J. Nanda, who has given the next date of April 24. The couple might get officially divorced in the next hearing if everything goes well.
Reportedly, the couple didn't get into any blame game during the session and were said to be looking for a final settlement. The industry reports suggest that Adhuna has demanded a one-time alimony from the 'Rock On 2' actor. Besides, their bungalow is also speculated to be owned by Bhabhani post divorce.
Apparently, post divorce, Adhuna will get the custody of their daughter Akira and Shakya. However, Farhan will be having an unrestricted access to meet them. This is not all. The actor is also making substantial investments to secure the future of his daughters.
Farhan and Adhuna had announced their separation in January this year. While neither Farhan nor Adhuna had divulge in the reason behind their split, it was rumoured that the actor's extra-marital affair made him part ways with wife.
Ever since the news of Akhtar's separation has surfaced on the internet, he has been linked up with several actresses including Aditi Rao Hydari and his co-star form 'Rock On 2' Shraddha Kapoor.
However, the actor has time and again quashed the reports of his rumoured affairs.