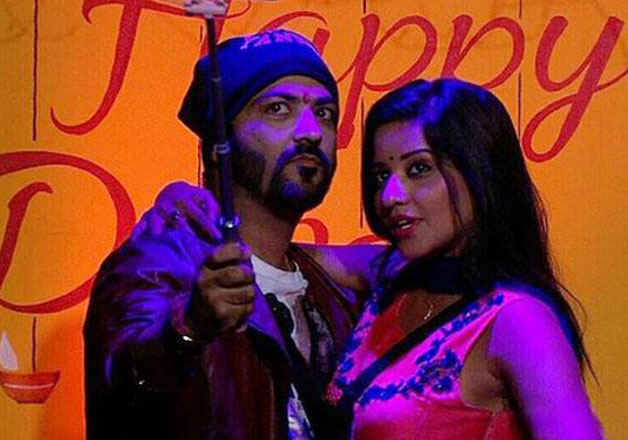 Priya Saini, fiancée of Bigg Boss inmate Manu Punjabi, has expressed her dislike for Bhojpuri actress Monalisa in a recent interview. Replying to all rumours that centre on Mona and Manu's chemistry, Priya called the actress desperate.
Since the tenth season of the reality TV show began, Mona and Manu's closeness grabbed a lot of attention. They were spotted flirting with each other many a times, making way for rumours that something is cooking between them; whereas, in real life both of them are said to be in committed relationships.
Talking about Mona, Priya said she hated her. She added the Bhojpuri actress has survived in the show only because of her friendship with Manu and Manveer. She said Mona was nominated plenty of times but somehow she always survived.
"That's the reason she keeps hanging out with both of them and tries to get intimate with Manu by hugging and kissing him," said Priya.
When asked if Monalisa's closeness to Manu troubled her, Priya replied in the negative. She revealed that Manu has this habit of helping his female friends in real life too. Priya said she was sure Manu doesn't feel anything for Mona, the way the makers were trying to project her.
However, Priya added that once she cried when Manu sang for Mona in the house. She said she was a normal girl but she felt insecure sometimes.
"I am not with him 24*7, Mona is," Priya added. Having said that, she also added that she trusted Manu completely. Priya went on to say that once Manu comes outside the house, they will have a Goa wedding.
On one hand, where Priya thinks that Manu is not to be blamed for his bonding with Mona; his elder sister Honey feels it is his strategy. In her interview to the daily, Honey said that if there won't be a love story on the show, people will find it boring.