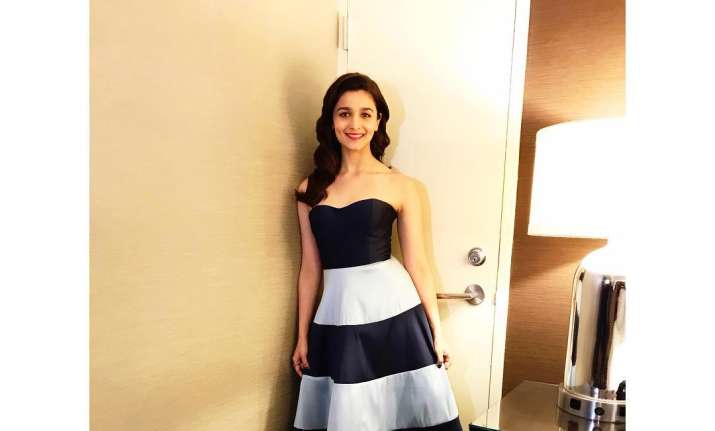 Alia Bhatt, who started the year with a good note with Badrinath Ki Dulhani opposite Varun Dhawan, went candid on 18th IIFA Awards 2017 press meet. The actress has tasted huge success with films such as Highway, Udta Punjab and Dear Zindagi. F Despite all the success, she says that such achievements have changed her.
"I am the same person - from the time I was born and till now when I am working. I am still the same. I don't think I have done something. 
"I feel I am working and the achievements are the byproduct (of it)," Alia told PTI on the sidelines of the International Indian Film Academy (IIFA) awards here. 
The 24-year-old actress says she does not put pressure on herself and her career from a third person's point of view. 
"I put pressure on myself from my point of view. I want to challenge myself. I want to do serious stuff and I want to do comedy as well." 
Alia, who will be making her debut appearance at the ongoing IIFA awards in New York, says the appreciation of the audience is what matters most to her. 
"Their appreciation motivates me to do my best. It is because of them, their acceptance that I have reached here." 
On the first award she won, Alia says, "The first award I won was for 'Highway' and I was very happy. I had sent the picture of the award to Imtiaz Ali."
(With IANS Inputs)
Read More
18th IIFA Awards 2017: Salman Khan, Katrina Kaif, Alia Bhatt, Shahid Kapoor all set for the gala
18th IIFA Awards 2017: Sonakshi Sinha rings Nasdaq bell in New York
For more Bollywood updates, follow our Facebook page