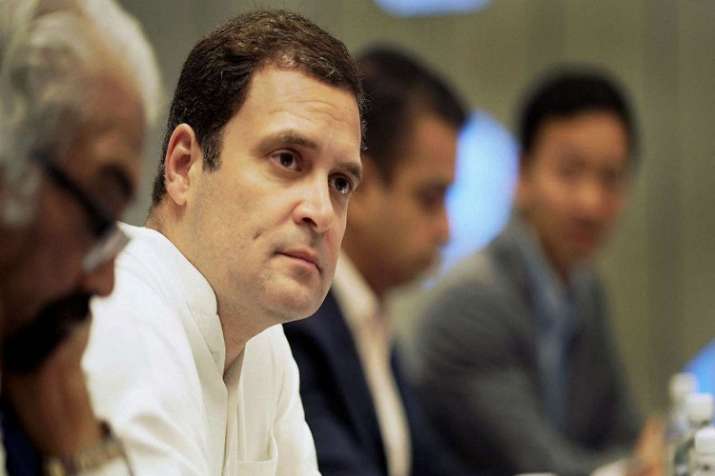 Slamming Congress President Rahul Gandhi over his recent criticism of the state government over several issues, including irrigation projects, TRS leader and Telangana minister KT Rama Rao on Tuesday accused Gandhi of uttering lies.
The Congress president uttered 'lies' about the cost of Kaleswaram irrigation project and others during his visit to Telangana on October 20, said Rao, son of TRS president and Caretaker Chief Minister K Chandrasekhar Rao.
"Rahul Gandhi came to Kamareddy. He said big things. He said I will not speak false things. All that he spoke was lies. He said your Chief Minister is spending Rs one lakh crore for Kaleswaram. That is the first lie. Kaleswaram expenditure was Rs 80,000 crore," he said.
The Congress chief had alleged that Chief Minister Rao insulted BR Ambedkar by changing the name of the project named after him and indulged in corruption by changing the project designs and inflating its cost from Rs 38,000 crore to Rs one lakh crore.
Taking a dig at Gandhi, he said the Congress chief talked about winning seats at Kamareddy, but his party lost a municipality under his Amethi Lok Sabha constituency.
"Uttar Pradesh is your own state. You should first win there," he told Gandhi.
Hitting out at the "grand alliance" of Congress, TDP, CPI and Telangana Jana Samiti (TJS) for the assembly polls, he sought to know the basis on which these parties had come together.
Rama Rao said the TRS would increase the financial assistance under the 'Rythu Bandhu' farmers' investment support scheme to Rs 10,000 per acre from existing Rs 8,000 per acre if it was voted to power again in the coming polls.
Telangana goes to polls on December 7 and the votes will be counted on December 11.