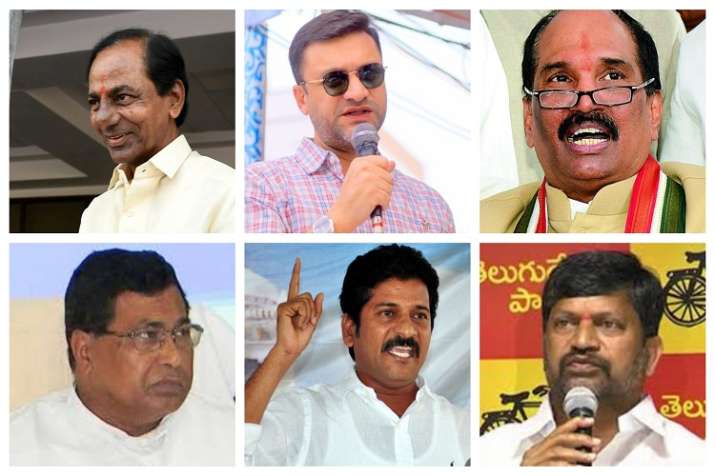 The elections in Telangana-India's youngest state will be held on December 7. As many as 1,821 candidates will contest from 119 constituencies. The Congress, which is leading the 'grand alliance', has fielded 99 candidates while its other partners-Telugu Desam Party 13 and CPI three. Its other ally, Telangana Jana Samithi has given 'B-Forms' for eight candidates.
B-Form for elections is a proof that a particular candidate is put up by a political party. According to the original seat-sharing agreement, the Congress was supposed to contest in 94 seats, TDP (14) CPI (3) and TJS eight.
The Bharatiya Janata Party has fielded 118 candidates.
Will Telangana Rashtra Samiti (TRS) led by K Chandrasekhar Rao, fondly called as KCR is hoping to emulate the resounding 2014 victory, he is likely to get stiff challenge this time. Here are the chief players of the upcoming elections.
I. K Chandrasekhar Rao (TRS)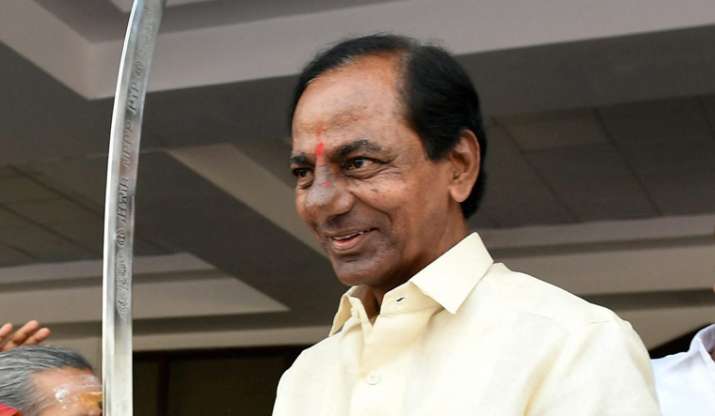 Fondly known as KCR and the incumbent Chief Minister of Telangana, K Chandrasekhar Rao led his party to a thumping win in 2014. 
Known for his impeccable oratory skills with a mixture of Telugu and Urdu words, the leader was hailed as the tallest leader in Telangana and credited with achieving the separate state despite being the only Member of Parliament (MP) for his party in the then previous Lok Sabha (his MP colleague Vijayashanti turned a rebel following differences with him and joined the Congress days before the elections).
KCR was born to Raghava Rao and Venkatamma in a village named Chintamadaka in Medak district, Hyderabad on February 17, 1954.
KCR started his career with the youth Congress party in Medak district under the leadership of Sanjay Gandhi in 1970.
In 1983, he became a member of the Telugu Desam Party led by NT Rama Rao. Contesting assembly elections from Siddipet, KCR emerged victorious for four consecutive terms between 1985 and 1999. He also served as the deputy speaker of the Andhra Pradesh Assembly from 2000–2001.
Resigning from the TDP in 2001, KCR formed the TRS, a regional party with the aim to make an independent Telangana state.
KCR supported the UPA government led by Congress, but later withdrew its support citing the reason that UPA was not in a mood to give nod for separate Telangana state.
KCR kept on demanding separate statehood for Telangana region, including a hunger strike.
KCR's TRS emerged as the largest party in Assembly elections 2014 in Telangana region, held ahead of the bifurcation of Andhra Pradesh.
Telangana was formed on June 2, 2014. The party came to power in the state and KCR appointed as the CM.
II. Akrabuddin  Owaisi (AIMIM)
Akbaruddin Owaisi (born June 14, 1970) is an Indian politician based in Hyderabad, Telangana and an MLA of the Telangana Legislative Assembly. He belongs to All India Majlis-e-Ittehadul Muslimeen and is its floor leader in the Telangana Legislative Assembly. Akbaruddin is a member of the Owaisi family, the son of Sultan Salahuddin Owaisi and the younger brother of Asaduddin Owaisi.
He studied in the Hyderabad Public School until tenth grade and completed his intermediate from St. Mary's Junior College in Hyderabad. Owaisi studied medicine for two years in Gulbarga but quit during his second year of MBBS course to enter politics. In 1995, Owaisi married Sabina, who converted to Islam and took the name of Sabina Farzana. Akbaruddin Owaisi and his father reconciled in 1998. The couple has one daughter, Fathima, and a son, Nooruddin (born 1997).
Akbaruddin Owaisi is the managing director of Owaisi hospital, which was set up by his late father Sultan Salahuddin Owaisi for the welfare of the Muslim community.
Owaisi has been elected as the Member of the Legislative Assembly for Chandrayangutta constituency on four consecutive occasions, in 1999, 2004, 2009 and 2014. He served as a deputy to his elder brother Asaduddin Owaisi, who was leading the MIM in the House In 2004, Akbaruddin became the floor leader of MIM in the Assembly upon Asaduddin's election to Lok Sabha from Hyderabad. He was re-elected in 2009 and lead the seven-member MIM in the House. Akbaruddin Owaisi won his fourth consecutive victory in Assembly polls from Chandrayangutta assembly in 2014.
III. Nalamada Uttam Kumar Reddy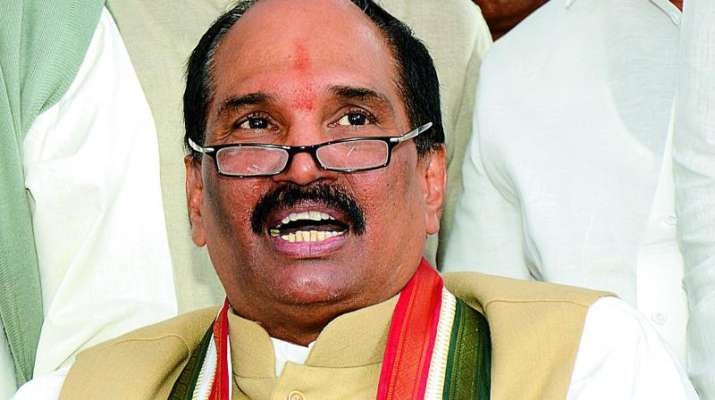 Born on June 20, 1962 N Uttam Kumar Reddy is an Indian politician and the present member of Telangana  Legislative Assembly for the Huzurnagar constituency and he was Former Minister of Housing, Weaker Selection Housing Programmes in Government of Andhra Pradesh. Uttam Kumar Reddy is senior leader and member of the Indian National Congress party and President of the Telangana Pradesh Congress Committee since 2015.
Uttam Kumar Reddy was elected thrice to the Andhra Pradesh State Assembly. He won Andhra Pradesh State Assembly Elections, 2009 for Indian National Congress party in Huzurnagar Assembly Constituency. He won Andhra Pradesh State Assembly Elections, 2004 for Indian National Congress in Kodad Assembly Constituency. He won Andhra Pradesh State Assembly elections, 1999 for Indian National Congress in Kodad Assembly Constituency. He represented the Congress Party from Telangana region in all party meeting held by Home Minister of India P Chidambaram during the first week of January 2011 to discuss on Sri Krishna Committee Report. He was appointed as Telangana State TPCC in February, 2015.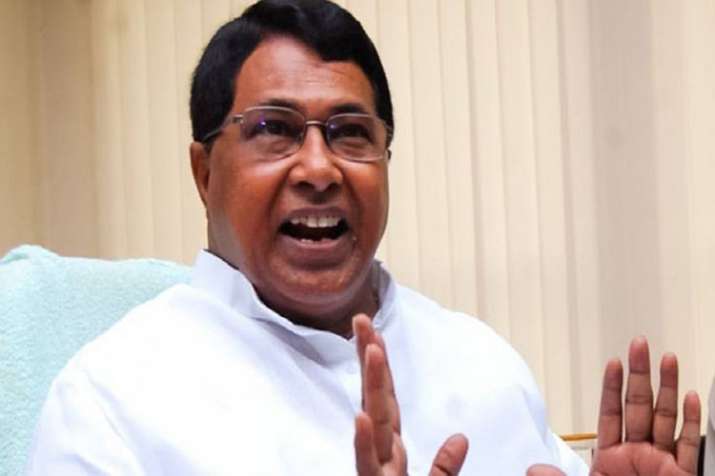 K Jana Reddy is the opposition leader in Telangana Legislative Assembly Served as the Minister for Panchayat Raj & Rural Water Supply in the State of Andhra Pradesh during its term 2009–2014. He was among the most prominent cabinet ministers of the ruling Indian National Congress (INC) and also served as Minister for Home, Jails, Fire Service, Sainik Welfare, Printing & Stationery government led by the late former Chief Minister Dr Y.S. Rajasekhara Reddy from 2004 to 2009. In 2009 elections, he won with a margin of 6214 votes against Industrialist turned politician of TDP Chinappa Reddy Tera. In 2014 he won with a margin of 16558 votes over Nomula Narsimaiah of TRS in the year where Congress lost the majority vote. He lost in 1994 to Telugu Desam party candidate Gundeboina Rammoorthy Yadav.
Jana Reddy was born in Anumula, a village near Historic Nagarjuna Sagar in the Nalgonda district on June 20, 1946. His political career began when he joined the Telugu Desam Party founded by Nandamuri Taraka Rama Rao, and was first elected to the State Legislature from the Chalakurthi constituency of the Nalgonda district in 1983. He was re-elected for 6 terms to the Assembly from the Chalakurthi constituency, and went on to hold portfolios such as Agriculture, Co-operative, Marketing, Forest, Animal Husbandry, Fisheries, Weights & Measures, C.A.D.,Transport, Roads & Buildings,Housing Panchayath Raj, Rural water scheme and Sanitation in the Government of Andhra Pradesh. He is the longest serving cabinet minister in govt of Telangana breaking the record of Sri Kasu Bramanadha Reddy former chief minister of Andhra Pradesh.
Jana Reddy resigned from the Telugu Desam Party after differing with N.T.Rama Rao on expelling 30 cabinet ministers in 1988 and founded a political party - Telugumahanadu which eventually merged with Congress on call given by then AICC president Shri Late Rajiv Gandhi ji. He played an active role in reviving the Congress Party specifically in the Telangana Region to fight the then ruling Telugu Desam Party which lost the elections in 2004 to the Congress Party. Jana Reddy was sworn in as the Minister for Home Affairs in the 2004 AP Cabinet for his progressive contribution to the Congress Party.
Known for his vast experience spanning 30 years in AP state politics, administration and impeccable track record Jana Reddy, served as the Minister for Panchayati Raj & RWS - Andhra Pradesh, apart from being active in the Telangana movement and has led various delegations to All India Congress Committee (AICC) representing the Telangana Statehood issue. Now he is opposition leader in Telangana state assembly from congress party.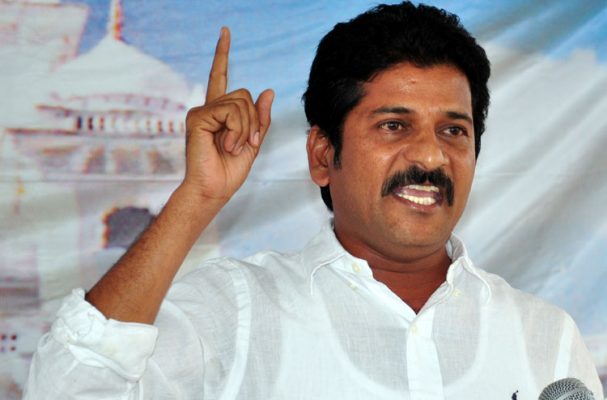 Anmula Revanth Reddy (born November 8, 1969) is a politician from Indian National Congress. He was a member of ABVP while he was a student.  He got married in 1992 at an early age of 24. Later he started his political career with TDP in 2004. He was elected Member of Legislative Council MLC as an independent candidate in 2008 . Later he met TDP chief N. Chandrababu Naidu and joined the Telugu Desam Party. 
In 2009 he was elected to the Andhra Pradesh assembly from Kodangal Constituency with 46.45% Votes. He declared his assets in election affidavit as 3.6 crores with 73 lakhs liabilities.During his first term of office he commenced the construction of Kosigi bus depot and also a polytechnic college. He once again contested in 2014 general elections and elected to the Telangana assembly from Kodangal Constituency with a majority of 14,614 votes. He declared his assets in 2014 elections as 13.12 crores with 3.3 crores liabilites. He was elected as Floor leader of Telugu Desam Party in Telangana Legislative Assembly.
On 25 October 2017, the TDP announced that it was removing Reddy as the leader of the Telengana TDP after reports surfaced that Reddy would consider joining the Indian National Congress.
On September 20, 2018 he was appointed as one of the three working presidents of Telangana Pradesh Congress Committee.
VI. L Ramana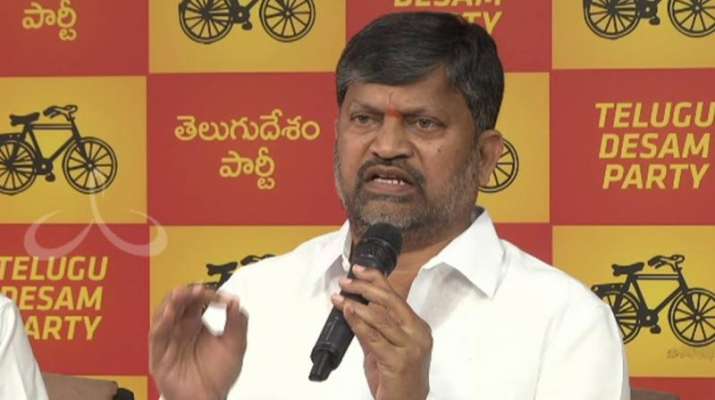 Lgandula Ramana popularly known as L. Ramana was born on 4 September 1961 in Jagtial village of Karimnagar. He is the President of Telugu Desam Party for Telangana. He was elected the member of the Andhra Pradesh Legislative Assembly twice (from 1994-96 and from 2009-2014). He was also the state minister of Handlooms and Textiles (1994-96).