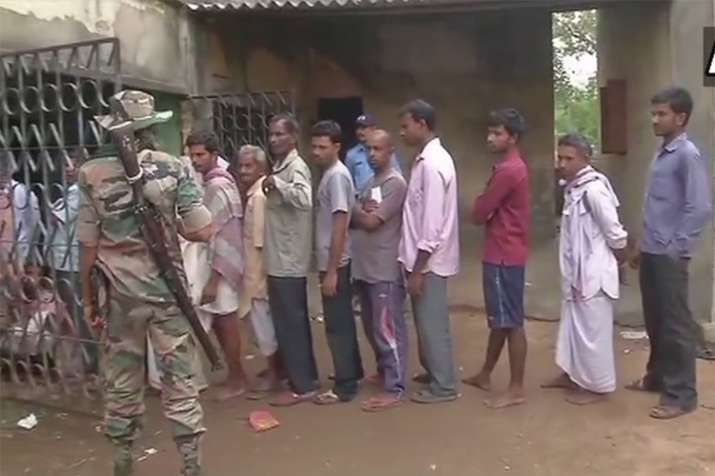 The BJP on Thursday retained the Tharali Assembly seat in Uttarakhand with party nominee Munni Devi Shah defeating her Congress rival Jeetram by over 1,900 votes.
With the BJP 's victory in Tharali, the number of party MLAs in the 70-member Uttarakhand assembly once again rose to 57. 
Munni Devi Shah is the widow of BJP's Maganlal Shah whose death necessitated the bypoll. 
The bypoll was politically significant being the first one since the Trivendra Singh Rawat-helmed BJP government assumed power following the saffron party's landslide victory in 2017 Assembly election.
ALSO READ: 4 Lok Sabha bypoll results LIVE counting: Click here for full coverage and real time updates, LIVE streaming
ALSO READ: 10 Assembly bypoll results LIVE counting: Click here for full coverage and real time updates, LIVE streaming