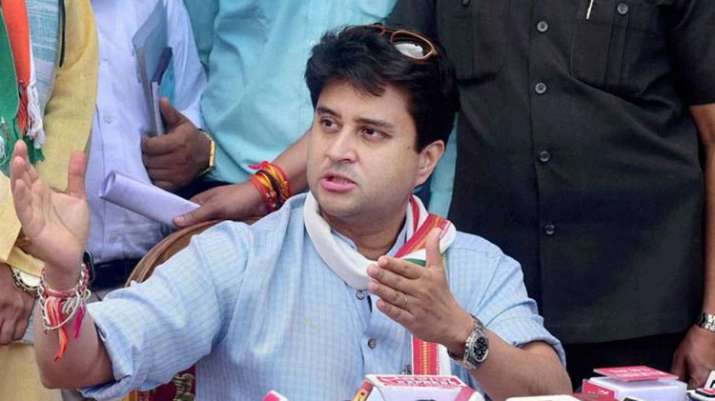 Jyotiraditya Scindia is related to the Scindia family that once ruled in Gwalior, Madhya Pradesh. He is a member of Parliament and represents the Guna constituency. A leader of the Congress party, he was a Minister of State (independent charge) for Power in the cabinet of prime minister Manmohan Singh. 
In February 2002 from Guna District, Scindia was elected to the Lok Sabha. In May 2004, he was re-elected. In 2007, he was introduced to the Union Council of Ministers as Minister of State for Communications and Information Technology. In 2009, he was re-elected for a third consecutive term and became MoS for Commerce and Industry. 
Catch all the latest news about Lok Sabha elections 2019 HERE
He is president of the Board of Governors of Scindia School, Gwalior. He is also the chairman of the regional Madhya Pradesh Cricket Association (MPCA). Priyadarshini Raje Scindia is the name of his wife.
Early Life:
On 1 January 1971, in Bombay, Scindia was born. In 1993, he graduated in Economics from Harvard University and in 2001, Scindia received an M.B.A. from the Stanford Graduate School of Business.
He is a grandson of Jivajirao Scindia, the last Maharaja of the princely state of Gwalior.