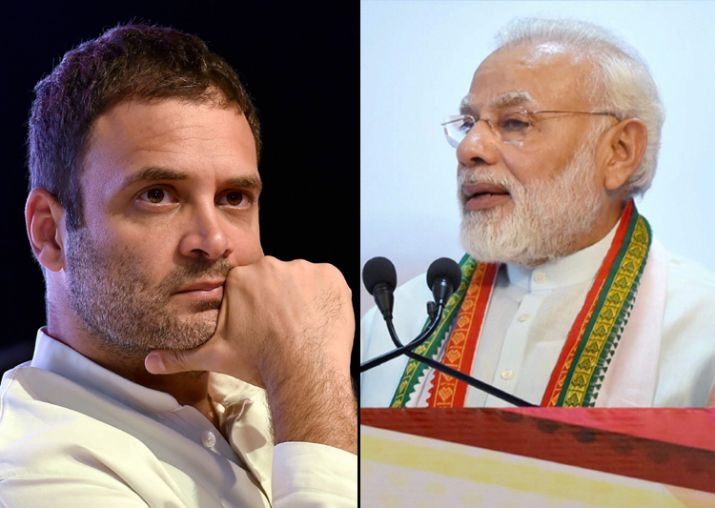 The Chief Electoral Officer of Karnataka on Thursday released the lists of 40 star campaigners each for the Bharatiya Janata Party (BJP) and Congress, for the forthcoming state Assembly elections. 
BJP's campaign in the poll-bund state will be led by Prime Minister Narendra Modi, part president Amit Shah, External Affairs Minister Sushma Swaraj, Uttar Pradesh Chief Minister Sushma Swaraj, along with other party leaders.
On the other hand, Congress' poll campaign will be led by Congress President Rahul Gandhi, his mother and former party chief Sonia Gandhi, former Prime Minister Manmohan Singh and others.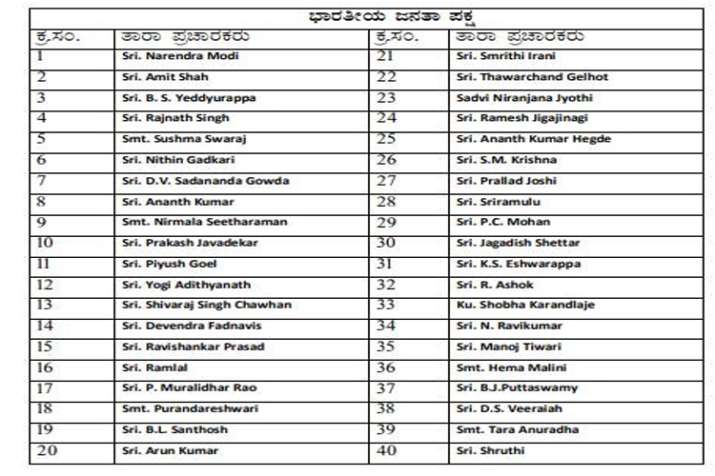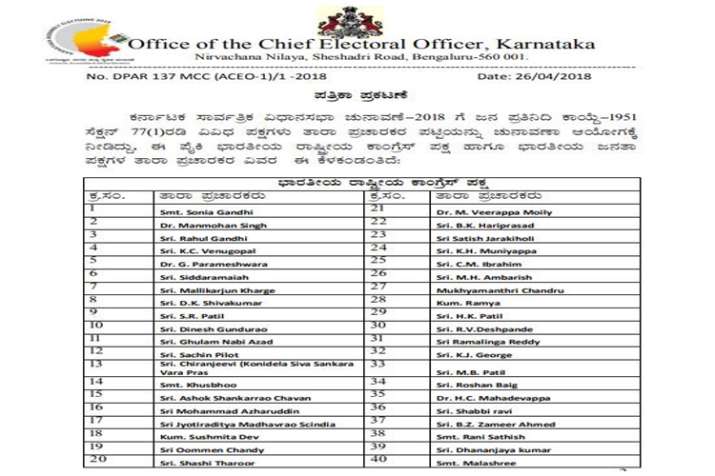 BJP's list of star campaigners for the high-octane political battle also includes Smriti Irani (Information and Broadcasting), Nirmala Sitharaman (Defence), Ravi Shankar Prasad (Law and Justice), Piyush Goyal (Railways) and party's Lok Sabha MP and veteran actress Hema Malini.
Meanwhile, Karnataka Chief Minister Siddaramaiah and other party leaders like K C Venugopal, Shashi Tharoor, Mallikarjun Kharge, Ghulam Nabi Azad and Sachin Pilot will take the Congress' campaign ahead. 
Polling will be held in a single phase on May 12 for 224 assembly seats, including 36 reserved for the Scheduled Castes and 15 for the Scheduled Tribes. Votes will be counted on May 15.