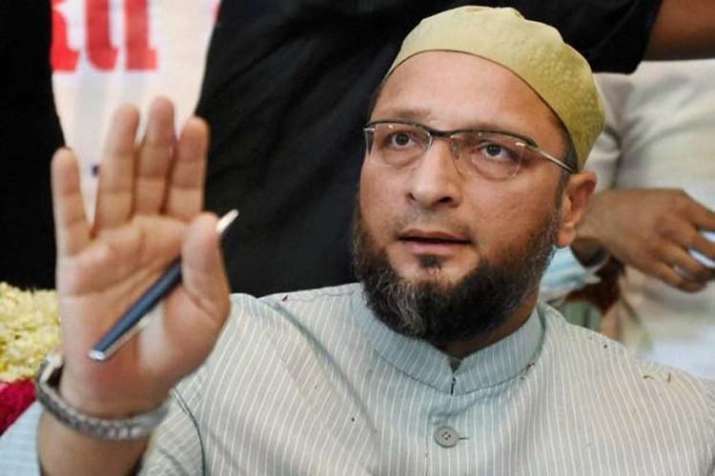 The AIMIM on Monday announced its decision to back the JD(S), led by former prime minister HD Deve Gowda, in the May 12 Karnataka Assembly elections. 
The party president Asaduddin Owaisi said it has decided to support the JD(S) after "due consideration and consultations". Earlier, the party hinted at fielding its own candidates in the polls. 
"All our efforts and endeavour would be to ensure that the JDS gets maximum number of seats. (HD) Kumaraswamy should become the chief minister and the party led by Deve Gowda should be ruling Karnataka," Owaisi said. 
Kumaraswamy is son of former prime minister H D Deve Gowda, and is the president of Karnataka unit of Janata Dal (Secular). 
Also read: Karnataka Assembly Elections: BJP releases second list, Yeddyurappa to contest from Shikaripura
According to Owaisi, his party feels that both the national parties, the BJP and Congress, have failed to live up to the expectations and hope of the people of Karnataka and that's why they have decided to support the JD(S) completely. 
"We will not be putting up our candidates," Owaisi said, adding that he has already spoken to Kumaraswamy and assured him about his party's support to the JD(S).
We will not contest in upcoming Karnataka elections, AIMIM will support JDS and will campaign for them. We feel both national parties have totally failed: Asaduddin Owaisi #KarnatakaElection2018 pic.twitter.com/wxQDgLjpl2

— ANI (@ANI) April 16, 2018
He said his party members, including him, would go out and address public meetings to garner support for the JD(S) in the upcoming elections. 
Also read: Karnataka Assembly Elections 2018: Disgruntled Congress workers stage protest after party releases list of 218 candidates
"I hope people of Karnataka would once again repose faith in the JDS so that a qualitative change can be brought in Karnataka. 
"It's in the interest of Karnataka and in the interest of the nation that a non-Congress, non-BJP government comes to power both in Karnataka and subsequently (at the Centre) whenever the parliamentary elections are held," he added. 
The All India Majlis-E-Ittehadul Muslimeen (AIMIM) has seven members in the Telangana Legislative Assembly.
The Telangana Chief Minister K Chandrasekhar Rao during his visit to Bengaluru last week, while seeking the JD(S)'s support on his proposal to forge a federal front, also announced his party's support to the JD(S). 
Karnataka, in the upcoming elections, is witnessing a three-corner fight with the Congress, BJP and the H D Deve Gowda-led JD(S) in the fray. 
The result of the election will be out on May 15. 
Watch full coverage of the news on Aaj ki Baat: