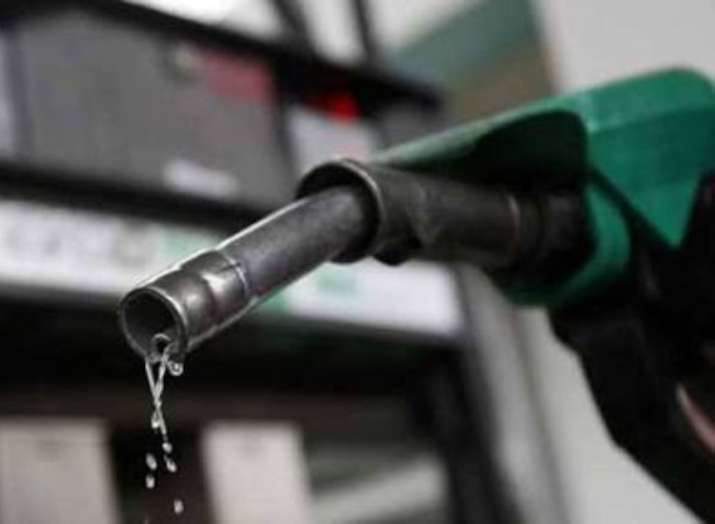 Its been over a week that the fuel prices are rising. For the ninth consecutive day, the petrol and diesel prices have risen by Rs. 30 paise and Rs. 26 paise respectively. As the Government assures that it is looking up for measures to keep the prices of fuel in check, Twitterati goes wild with their opinions and criticism and we must say some of them are so hilarious that one can't stop laughing. 
Where one Twitter user sarcastically wishes "May ur happiness increase like Petrol Price, May ur sorrow fall like Indian Rupee n May ur joy fill your heart like corruption in India. (sic).", another one comments "Every time petrol/diesel price soars, I realize why it's called 'crude' oil."
#Mitron waade ke mutabik #Petrol ab 40 ka...

*half litre 😂😄

— Nayar (@iamsmnayar) May 21, 2018
Once upon a time. 😂 #Petrol #PetrolPriceHike #SushmaSwaraj #BJP #BJPFailsIndia #ModiFor2019 #BJP_भगाओ_देश_बचाओ pic.twitter.com/O9n8R5tTwe

— Richy Ks (@RiChY_RiCcHh) May 18, 2018
Biggest hypocrite of India! #Petrol #LiarModi pic.twitter.com/cLsuGdqkB9

— Manoj Mehra (@ManojMehra2610) May 14, 2018
Acchedin back again with #Petrol #Diesel hike after Karnataka election! Are these oil companies are part of BJP's election machinery?

— Jothimani (@jothims) May 14, 2018
New Benchmark,
For the first time, #petrol price touches Rs 84 in Mumbai; #diesel rates hiked 31 paise ..
Where is our "Paa" who was suffering disorder like progeria during UPA .. ? pic.twitter.com/86ZK2BnwLi

— Niraj Bhatia (@bhatia_niraj23) May 20, 2018
बहुत हुई जनता पर पेट्रोल डीजल की मार
अबकी बार 80 के पार
क्या फिर बनेगा भाजपा सरकार#Petrol #पेट्रोल #BJP_भगाओ_देश_बचाओ

— Ishan Milki⭕™ ☪️🕉️✝️☸️ (@IshanMilki) May 21, 2018
The cost of petrol is the highest in Mumbai at Rs 84.07 per litre and the lowest in Panjim at Rs 70.26 per litre. Other cities that have been affected are Bhopal at Rs. 81.83 per litre, Patna at Rs 81.73 per litre, Hyderabad at Rs 80.76, and Srinagar at Rs 80.35 per litre.
Cost of diesel is the highest in Hyderabad at Rs 73.45 and the lowest in Port Blair at Rs 63.35 per litre. Other cities that have been affected are Trivandrum at Rs 73.34 per litre, Gandhinagar at Rs 72.63 per litre, Patna at Rs 72.24, Jaipur at Rs 71.97, Mumbai at Rs 70.12 per litre etc