Follow us on 'India's Daughter' documentary- based on 'Nirbhaya' rape case could be accessed online in the country since morning, despite being banned by the Indian government.
The video has gone viral on all social platforms and people have strongly reacted over the real motive behind the broadcast of the documentary containing interview of one of the convicts involved in horrific rape and killing of young medical student Jyoti Singh.
Several different views have come up; with some people calling it a revolutionary act of unveiling the sick mindset of Indian men towards women while others are bashing the broadcast by terming it as a potential platform for the rapists.
Bollywood fraternity has also expressed its view on the issue. Many celebrities like Esha Gupta, Prakash Jha, Pooja Bedi, Dolly Bindra, Suchitra, Paresh Rawal have taken to twitter to speak their minds out.
Here are some tweets to give you an insight of what India thinks about the issue.
1. Mirror of Society


2. Sick Society
British Filmmaker Leslee Udwin called India, a sick society following the ban on the documentary in India. This lady gave a befitting reply to her.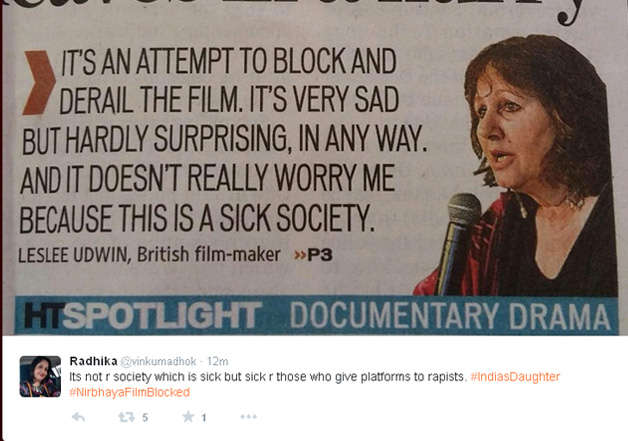 A reply from film maker Prakash Jha

3. India's Image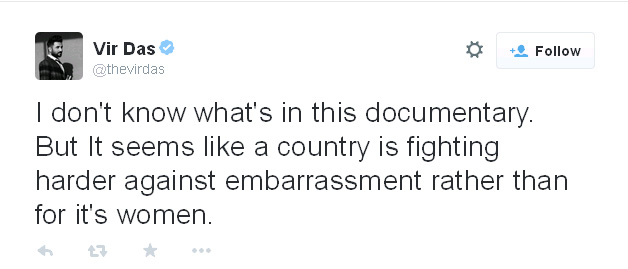 4. Platform for Rapists


Take by Pooja Bedi

5. Hypocrtitic Society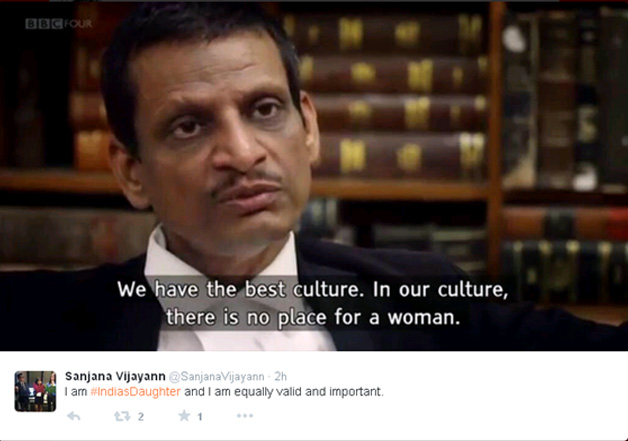 Punish the Rapist not BBC


Question over BBC's integrity