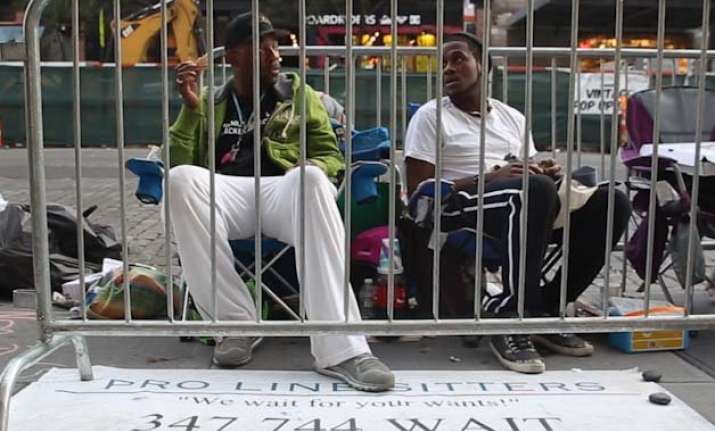 Waiting in lines is one of the most frustrating experiences anyone can endure. A New Yorker has spotted a business opportunity in this universal pet peeve to launch a new service that offers proxies to wait in line.
Robert Samuel, CEO and founder of Same Ole Line Dudes, has a team who wait for product releases, Broadway show tickets, brunch waiting lists, you name it. The fee is $25 for the first hour and $10 for each additional half hour.
Samuel makes upto $1000 a week or sometimes even more. Recently, he pocketed $1000 by waiting 48 hours outside an Apple Store for a customer who wanted an iPhone 6S. He slept in a foldable cot for two nights and had pizza delivered to his spot.
The company's tagline is "We Wait for Your Wants" but it doesn't just offer waiting services. It also purchases and delivers the product.
One of its most important revenue sources is waiting for cronuts, the pastry that is a hybrid of croissants and doughnuts. They were invented by Dominique Ansel, whose bakery in New York always has long lines for the delicacy. Touts are known to purchase and resell them for a profit.
Professional waiters are basically a more ethical version of touts. As the website of Same Ole Line Dudes says, "Whatever the event or product, we show up & do the work so you don't have to, freeing you up for important things like...LIFE."