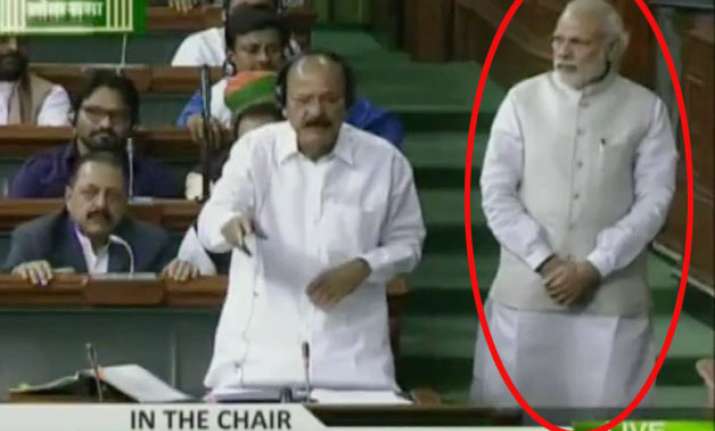 New Delhi: Prime Minister Narendra Modi is often spotted doing several small yet important gestures.
Be it offering water to AAP MP Bhagwant Mann who was shouting slogans against him, or touching an elderly lady's feet who sold off her goats to build toilets under the Swach Bharat Mission.
PM Modi with his recent 'disciplinary gesture', during the ongoing Lok Sabha session, has once again proved how small things can make a big difference.
It happened when PM Modi walked into the house when Venkaiah Naidu, the Union Minister of Urban Development, Housing and Urban Poverty Alleviation and Parliamentary Affairs, was addressing the Lok Sabha members.
Then, instead of taking his seat at the front, PM Modi just calmly and patiently stood near to Naidu and only proceeded towards the seat after he finished his address.