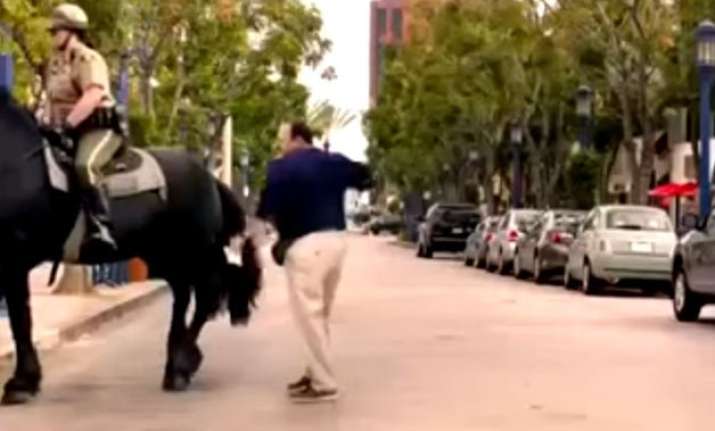 We all know the universally accepted saying - never walk behind a horse. But there should be one more...don't slap it on the rump, coz you never know, it might not go down too well!
This gentleman forgot this classic rule and casually slapped the horse on the rump.  Whether it's real, Photoshopped, clever editing or a scene from a movie, this sure is hilarious.
Apart from being funny, it also tells us to remember one thing - horses can have a bad day too or someone out there really knows the smart editing ways or is just too creative!
Watch it for yourself.