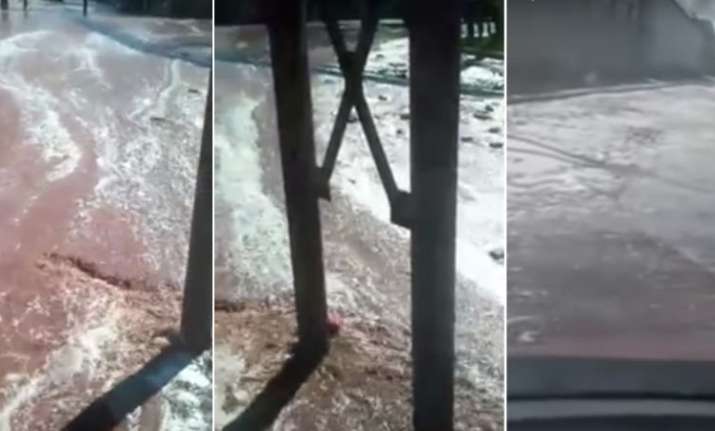 Disasters are never funny but sometimes they can be weird. Such is the case in Lebedyan, a town in southern Russia. A roof of a local Lebedyansky beverage factory, owned by PepsiCo collapsed leading to a flash flood of fruit juice in the city. 
It actually happened in Russia and the locals are totally amused by the fruit juice flood. The streets are strewn with pink fruit-smelling pink juice. 
The roof of a warehouse at a PepsiCo plant in the town of Lebedyan, some 320 kilometres south of Moscow, collapsed on Tuesday, injuring two people and causing juice to flood the town.
Video footage broadcast on state television Tuesday showed torrents of reddish-coloured juice flowing through the streets as stunned drivers passed by in their cars.
"As a result of the collapsed warehouse, several tons of juice spilled and flowed through the streets into the Don River," prosecutors said.
A nine-storey building came down as it was built up of cards, reported the local investigators. 
The massive warehouse was holding some 28 million litres of juice at the time of the incident, officials said. The video has already been doing rounds on internet and many netizens find this disaster rather funny.