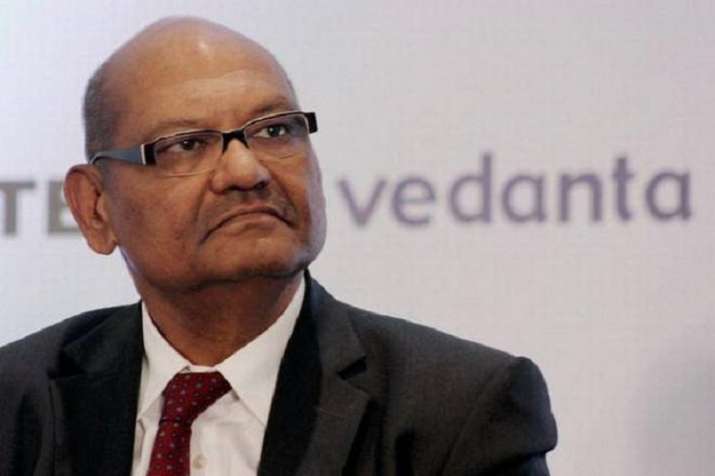 Mining major Vedanta Resources will be taken private on October 1 by its Chairman Anil Agarwal. The announcement on privatisation of the London-listed company was made by Agarwal's family trust on Monday. Agarwal has said he wanted to buy the London listing, which is much smaller than Vedanta's Indian operations, to simplify the company structure.
The wholly family trust-owned Volcan Investments Ltd, which held about two-thirds of Vedanta Resources prior to announcing an around $1 billion buyout offer in July, said it now held or had received acceptances of its offer on 92.31 per cent of Vedanta Resources share capital and the cash offer had now become unconditional in all respects.
The offer remains open for acceptances until further notice, it said, adding holders of 26 per cent of shares had agreed to sell.
Vedanta's international operations are copper mines in Zambia and Vedanta Zinc, with operations in South Africa and Namibia.
The proposed delisting of the Vedanta Resources from the London Stock Exchange will have no immediate impact on its credit profile, although cash extraction risks remain from the complete takeover of Vedanta by Volcan Investments, the US rating agency Moody's Investor Service said.
"The delisting will not immediately affect Vedanta's credit profile or rating. This is based on our expectation that Volcan will not extract incremental cash from Vedanta to provide additional liquidity for itself," Moody's said in a statement.
"However, if Volcan requires Vedanta to pay higher dividends to service its cash needs, it will tighten Vedanta's cash flow, adding pressure to the Ba3 corporate family rating," it added.
Moody further said, "Vedanta's rating is based on the consolidated credit profile of Vedanta and its subsidiaries and does not take into account Volcan's indebtedness. Any change in Vedanta's policies, such that Vedanta is used as a financing vehicle for Volcan, will be viewed negatively and will also weigh on Vedanta's credit profile and rating."
Vedanta will need approval for waivers from its lenders prior to delisting, as it has a requirement under its bank loans to remain listed.
"The reporting and disclosure requirements for private companies are less stringent than for London-listed public companies," Moody's said.
"However, given its substantial access to international capital markets with $5.9 billion in debt outstanding at the holding company in the form of US dollar bonds and loans, we expect Vedanta to maintain its hitherto transparent reporting on operations even after it becomes a private entity," said Moody.
"When successful, the proposed offer will result in Volcan as Vedanta's sole shareholder, but Vedanta's corporate structure remains highly complex with less than 100 per cent ownership in its key operating assets," it added.