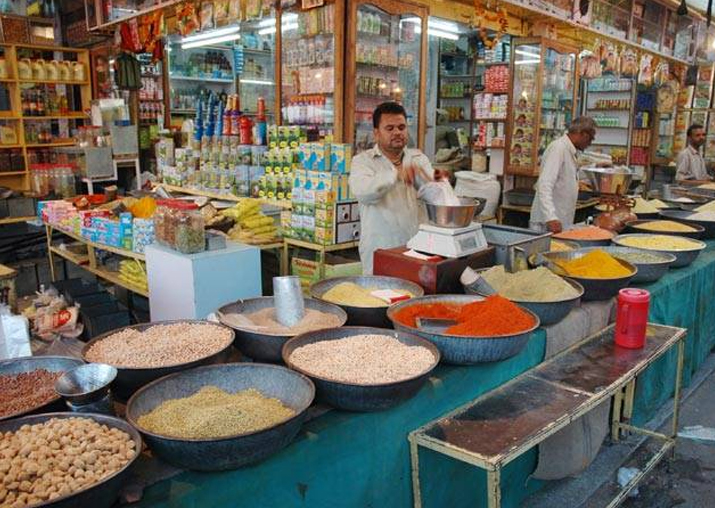 Wholesale inflation rose to 4.88 per cent in November, as prices of food articles, led by vegetables, soared, according to data released by the Central Statistics Office (CSO).
The inflation rate stood at 3.63 per cent during the corresponding period last year. In October, the inflation rate was registered at 3.58 per cent.
The data shows that the inflation rate has surged to 15-month high.  The previous high was recorded at 5.05 per cent in August last year. 
November's inflation rate is also higher than the RBI's median level of 4 per cent mark.
Inflation in protein rich eggs shot to 7.95 per cent in November on annual basis, as against 0.69 per cent in the previous month. 
In the fuel and light segment, it was 7.92 per cent, as against 6.36 in October. 
For vegetables it was 22.48 per cent in November. The inflation in the segment was a only 7.47 per cent in October. However, in the pulses segment the print continued to show disinflationary trend as it contracted by 23.53 per cent on annual basis. 
On overall basis, the inflation in the food segment increased to 4.42 per cent in November as compared to 1.9 per cent in the preceding month. 
Also the industrial production growth slowed to 2.2 per cent in October, compared to 4.2 per cent a year ago.
Last week, the Reserve Bank of India had said that it expects retail inflation to be in the 4.3-4.7 per cent range during the second half of the current fiscal, marginally higher than projected earlier.
The central bank had cited account of global crude oil prices and implementation of the 7th Pay Commission recommendations as the reasons behind rise in inflation.