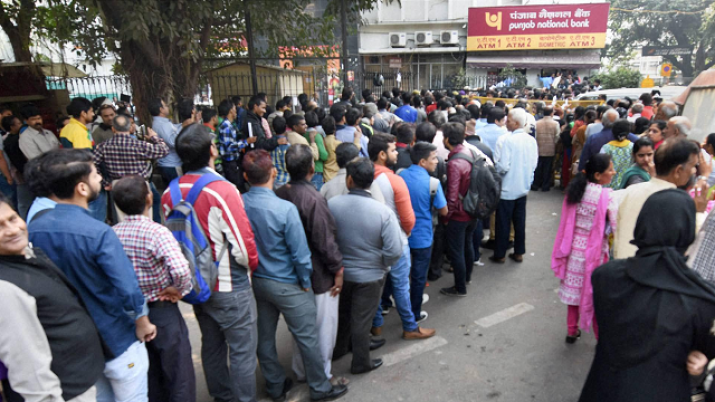 Prime Minister Narendra Modi on Tuesday dismissed the claim that demonetisation came as a shock to the nation. Speaking to news agency ANI in an interview the prime minister said that he had beseeched people to deposit their black money in bank account by paying small penalty, a year in advance. 
"This wasn't a Jhatka. We had warned people a year in advance that we have a scheme wherein if you have such wealth (black money), you can deposit it, pay the penalties and you will be helped out. However, they thought that Modi too would behave like other governments so very few people came forward voluntarily," PM Modi said. 
"Through the media and Parliament I beseeched people to take advantage of this scheme or else we (GoI) would have to take steps to change the situation. This hasn't happened overnight. This process took one year.Only after that we had to take this step. This was necessary for the economic health of this country," he added. 
Explaining the need for the economic action, the prime minister said that the demonetisation was necessitated due to the incessant reports of black money and corruption. 
"There used to be regular reports about black money. There is no disputing the fact that a parallel economy was running. Notes were found under beds, sacks full of cash were found. This parallel economy had made the country hollow. Demonetisation has done a big job and in the coming days will set the country on the solid economic path. Those sacks full of cash have now entered the banking structure," the PM claimed. 
PM Modi said that demonetisation has created an atmosphere of honesty and has expanded the tax net, while reducing the circulation of the currency.
Justfying the temporary slump in nation's economic growth, PM Modi said, "If any process is changed, take for examples Railways, if a bogey changes tracks there is a change in speed. We can't deny this. Even when Manmohan Singh was Finance Minister, do you have any idea how much the GDP fell? It had fallen to approximately less than 2%. With change this happens but later things got stabilised. Now, even our growth rate has stabilized, a cleansing process was needed, we did it. Now an ideology has been created for the country to head towards."
(With inputs from ANI)
Watch PM Modi's interview full on India TV: