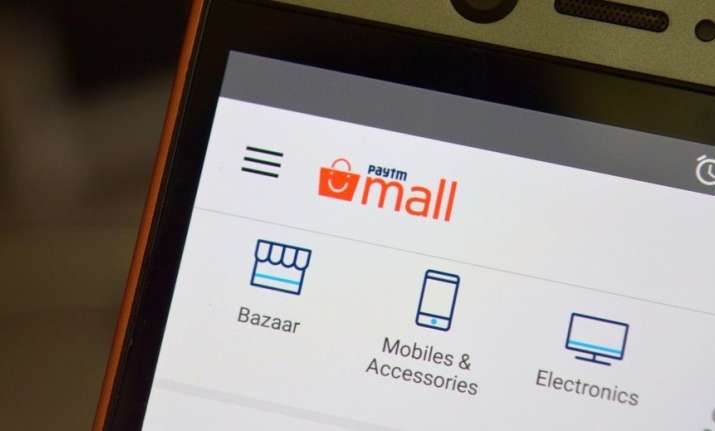 Digital wallet platform Paytm's e-commerce offering Paytm Mall has reported a loss of Rs 13.63 crore for the 2016-17 financial year on total sales of Rs 7.35 crore in the year ended March 31, 2017, according to filings with the Registrar of Companies (RoC).
A Mint report citing the filings with the RoC said the company's total expenditure was Rs 20 crore, whereas reserves and surplus accounted for Rs 1,284 crore.
"These are the initial years for Paytm Mall and we have a long-term perspective on building a successful tech business," a Paytm Mall spokesperson told the paper in an emailed response to queries.
Paytm Mall broke away from the Alibaba-backed Paytm payments app in August last year. The e-commerce business, which existed for at least three years under Paytm, gathered pace after it announced several measures to scale up its operations in February.
Alibaba-backed One 97 Communications, Paytm's parent company, has raised $200 million from SAIF partners this February. In addition, it also shifted over 800 Noida-based Paytm employees from its parent company One97 Communications to its e-commerce business Paytm Mall.
"We will help customers receive the same trusted retail experience synonymous with our brand and act as a technology enabler for the country's massive offline retailer community. We will achieve this with our first-of-its-kind online-to-offline (O2O) model that allows us to ensure a seamless experience across offline and online," the spokesperson said.
It has also announced plans to hire 2000 more across various business and tech roles to scale its operations to be at par with other market leaders such as Amazon and Flipkart.
Last month, Paytm Mall committed to offer a cashback of Rs 500 crore this festive season to as well as spend Rs 100 crore specifically on media campaigns for the festive sales, leaving no stone unturned in ensuring an aggressive growth.
In July, the online retail arm of Paytm e-Commerce weeded out about 85,000 sellers in order to raise quality standards on its new platform as a measure to revamp its platform.
The company claims to have a different marketing strategy from the market leader as the platform delivers an offline-to-online experience, much like China's TMall, said the report.