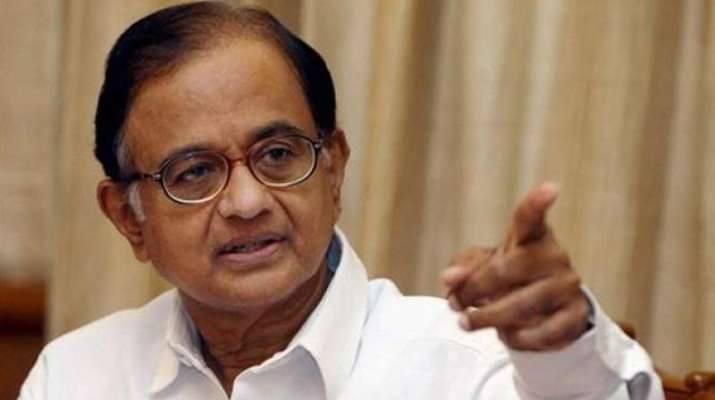 Former finance minister and Congress leader P Chidambaram on Monday lambasted ruling-NDA for failing to bring petrol and diesel under the ambit of Good and Services Tax (GST) to cut down the prices.
Addressing a press conference about the recent Consumer Confidence Survey by RBI, the former minister claimed that there was a widespread anger about artificially fixed prices of petrol, diesel and LPG. There is absolutely no reason why prices should be higher today than what they were in May-June 2014, Chidambaram said, adding that it was nothing but a case of fleecing the helpless consumer.
"If you bring petrol and diesel under GST, prices will come down. BJP is in Centre and they have governments in most of the states. Why are they blaming states? They have a majority and they should do it," the Congress leader was quoted by ANI as saying.
Also read | RBI retains 7.4% GDP growth forecast for 2018-19
Claiming that all economic indices point to failure of Modi government's economic polices, he said that continuous rise in inflation will create more burden on consumers and producers. "Inflation is on the rise. Inflation expectations are high. No more proof is necessary than the hike in the repo rate a few days ago. Interest rates will rise, throwing more burden on consumers and producers," Chidambaram said.
The ex-FinMin claimed that effects of demonetisation were still evident on India's economy and holding up return on GST filling has further stressed the business owners. 
Chidambaram claimed that 48 per cent of people surveyed by RBI were found in worse economic condition than a year before, but the figure was likely to be higher as survey was unlikely to have covered the most backward parts of the country or the most deprived sections of the people. 
Also read | Cash circulation doubles from demonetisation low; hits record at over Rs 18 lakh crore
Terming the BJP's MSP promise of crop cost + 50 per cent a poll jumla, the Congress leader said that uneconomic prices for farm produce and stagnant wages of farm labour have forced farmers to protest on the streets. 
He also attacked the Modi government for 'rising unemployment' in the country. 
On Sunday, the Congress leader had taken to microblogging site Twitter to 'debunk' the claims of 7.7 per cent growth rate of Indian economy in recent reports. 
On the day after the Central Statistics Office (CSO) released the growth numbers for 2017-18, the media played up just one number: 7.7 per cent.  At first blush it appeared to be the GDP growth number for the whole year 2017-18, and was certainly impressive. Actually, it was the growth number for just one quarter, Q4, and the uptick was also because of the low base effect, the leader said in a series of tweets. 
For the whole year, however, the GDP growth rate was a sobering 6.7 per cent, he added.
Also read | Gross NPAs of banks may peek around 11.5% in FY19: Crisil
Attacking BJP's campaign  Saaf Niyat, Sahi Vikas (Clean intention, right progress), Chidambaram said that the people  cannot be expected to judge a government by its intent. 
"The correct test is outcomes. Look at the boxes with the graphs. And every line, after showing promise in the  first year, has dipped," his tweet said.
5. At the end of four of the five years allowed to a government, the people cannot be expected to judge a government by its intent. The correct test is outcomes. Look at the boxes with the graphs. And every line, after showing promise in the first year, has dipped. pic.twitter.com/rkJVDdjqZQ

— P. Chidambaram (@PChidambaram_IN) June 10, 2018
Chidambaram further stated that gross NPAs have risen from Rs 2,63,015 crore to Rs 10,30,000 crore in past four years and are likely to rise further.
Also read | Diamantaire Nirav Modi flees to UK, seeks political asylum: Report